MP Salma Zahid launches public consultations on private members bill to enshrine a "duty of candour" for CSIS (Canadian Security Intelligence Service) and Justice Canada lawyers in law
June 6, 2022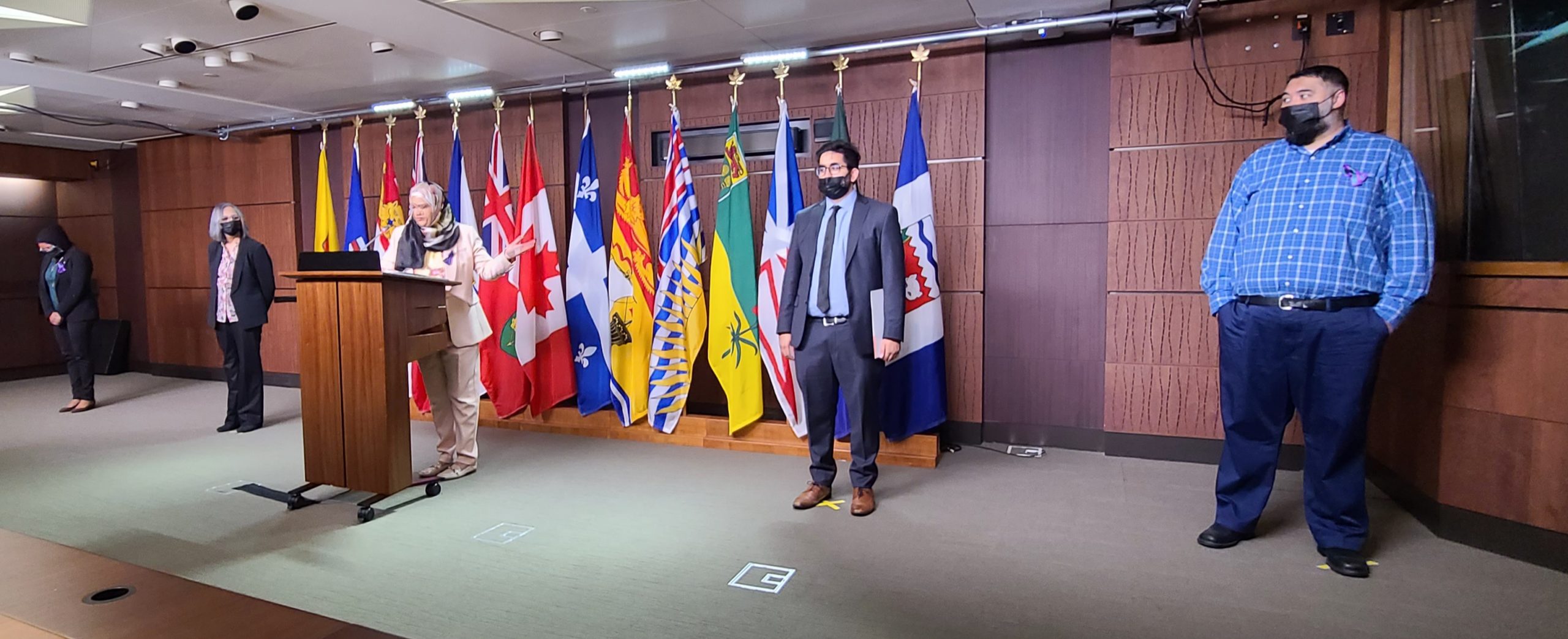 Media Release
June 6, 2022
MP Salma Zahid launches public consultations on private members bill to enshrine a "duty of candour" for CSIS (Canadian Security Intelligence Service) and Justice Canada lawyers in law
OTTAWA – Today, Scarborough Centre MP Salma Zahid, joined by representatives of the National Council of Canadian Muslims and other community organizations, announced her plan following public consultations this summer on private members legislation that would enshrine lawyers' obligation to exercise a "duty of candour" in their dealings with the courts, with measures to provide accountability.
While all lawyers and witnesses must treat the court with candour, fairness, courtesy and respect, Department of Justice policy acknowledges that counsel representing the Attorney General are not an ordinary party and have broader responsibilities to the court. Policy also holds the duty of candour is heightened in ex parte proceedings, where judges do not have the benefit of adversarial submissions. This is particularly true when a warrant is applied for under national security considerations.
Despite department policy and the ethical obligations of counsel, the federal court has found in successive rulings in recent years that the Canadian Security Intelligence Service has failed in upholding its duty of candour to the court. This includes failing to disclose that human source information supporting the warrant may have been obtained through illegal activities, with the judges blaming "a combination of institutional and systemic negligence" and decrying a "cavalier institutional approach" to the duty of candour and the rule of law.
While the government has undertaken policy reforms in response to court decisions and subsequent inquiries, including a review conducted by former deputy minister of justice Morris Rosenberg, a legislative amendment with measures requiring public disclosure of breaches and actions taken by CSIS and the Minister in response are necessary to rebuild public confidence in Canada's public safety institutions.
"As a member of a minority community in Canada that has often been looked at by public safety authorities with suspicion, I know how important it is that these institutions be subject to public oversight and held to the highest ethical standards," said MP Zahid. "I want to consult with effected communities, as well as experts in the law and public safety, and craft legislation that will help Canadians feel confident the duty of candour will be fully upheld."
"Actions taken by Canada's national security and public safety bodies have tangible effects on the lives of Canadians, many of them in the Muslim community, which has been scrutinized under the harsh spotlight of national security since 9/11," says NCCM CEO Mustafa Farooq. "The strain put on the trust between such communities and Canada's national security and public safety bodies have thus been immeasurably damaged. It is time for meaningful change, and the tabling of this Act is the right step forward." 
Following public consultations this summer, MP Zahid intends to table legislation in the House of Commons this Fall.