January 24, 2022 update to constituents of Scarborough Centre
January 25, 2022

LOCAL UPDATES
Our community office and serving you
Due to current public health conditions, our constituency office is closed and my team and I will be working remotely.
If you are a Scarborough Centre resident in need of assistance, please email [email protected] or leave a message at 416-752-2358 and we will return asap. Please include your postal code so we can prioritize your response.
Thank you and be safe.
Recognizing Tamil Heritage Month in Canada
January is recognized as Tamil Heritage Month. Tamil Canadians have enriched and continue to enrich our country through politics, sports, television, and business. This month provides us an opportunity to recognize the contributions of Tamil Canadians for building towards an inclusive Canada.
It was heart-warming to join PM Justin Trudeau, Mayor John Tory, and many of my Liberal caucus colleagues for a celebration of Thai Pongal and Tamil Heritage Month with the Tamil community in Scarborough and across Canada.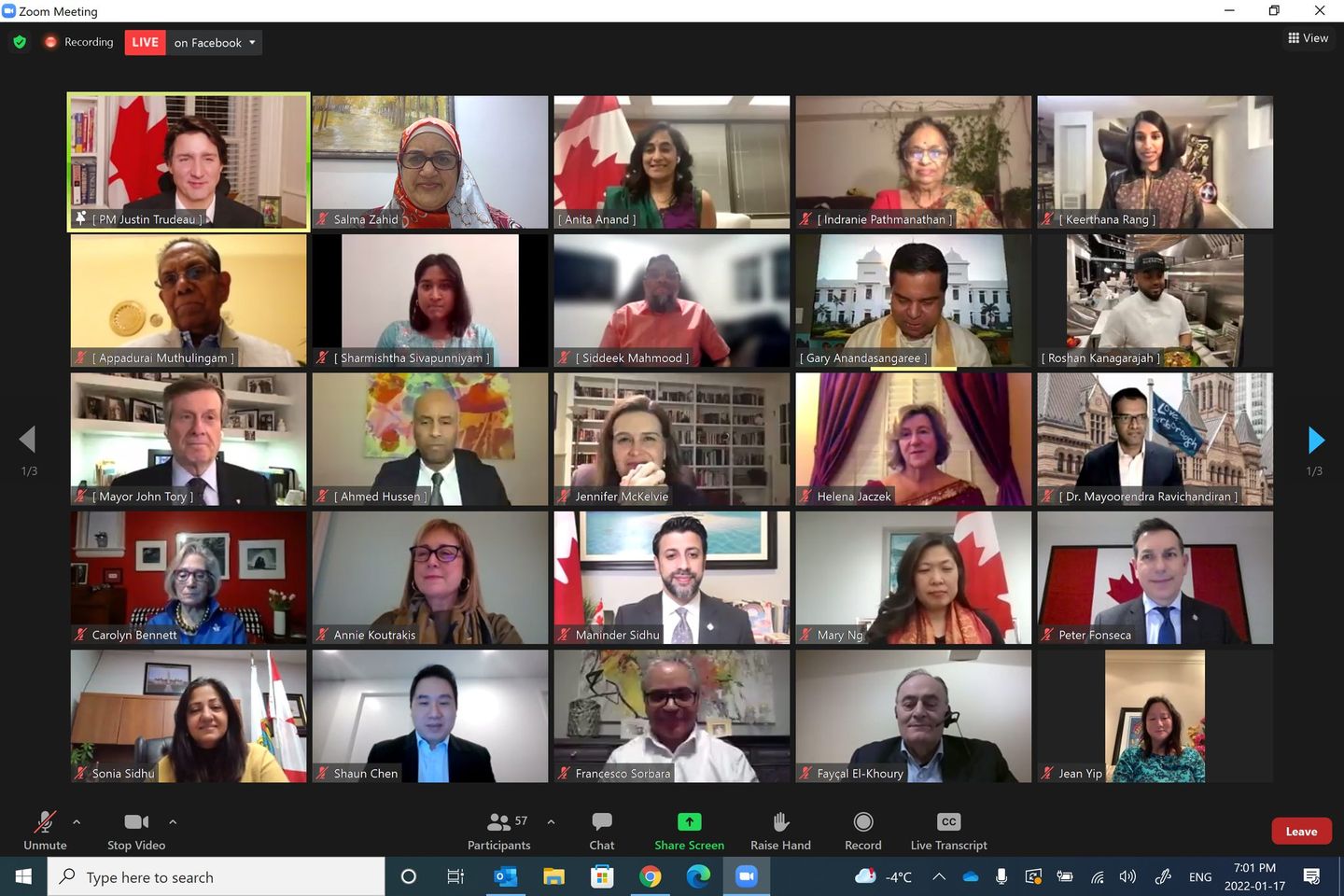 Virtual visit to Lord Roberts Junior Public School
I know the youth missed being in class and at school with their friends, and I really miss being able to visit classrooms in person to talk about my work as an MP and answer the always amazing questions from students.
But I was happy earlier this month to pay a virtual visit to a class at Lord Roberts Junior Public School. They had lots of great questions, from my school experience to what I like about my job. They also showed a lot of interest on issues facing all of us, from renewable energy to vaccinations and the pandemic.
Thank you for welcoming me into your virtual classroom!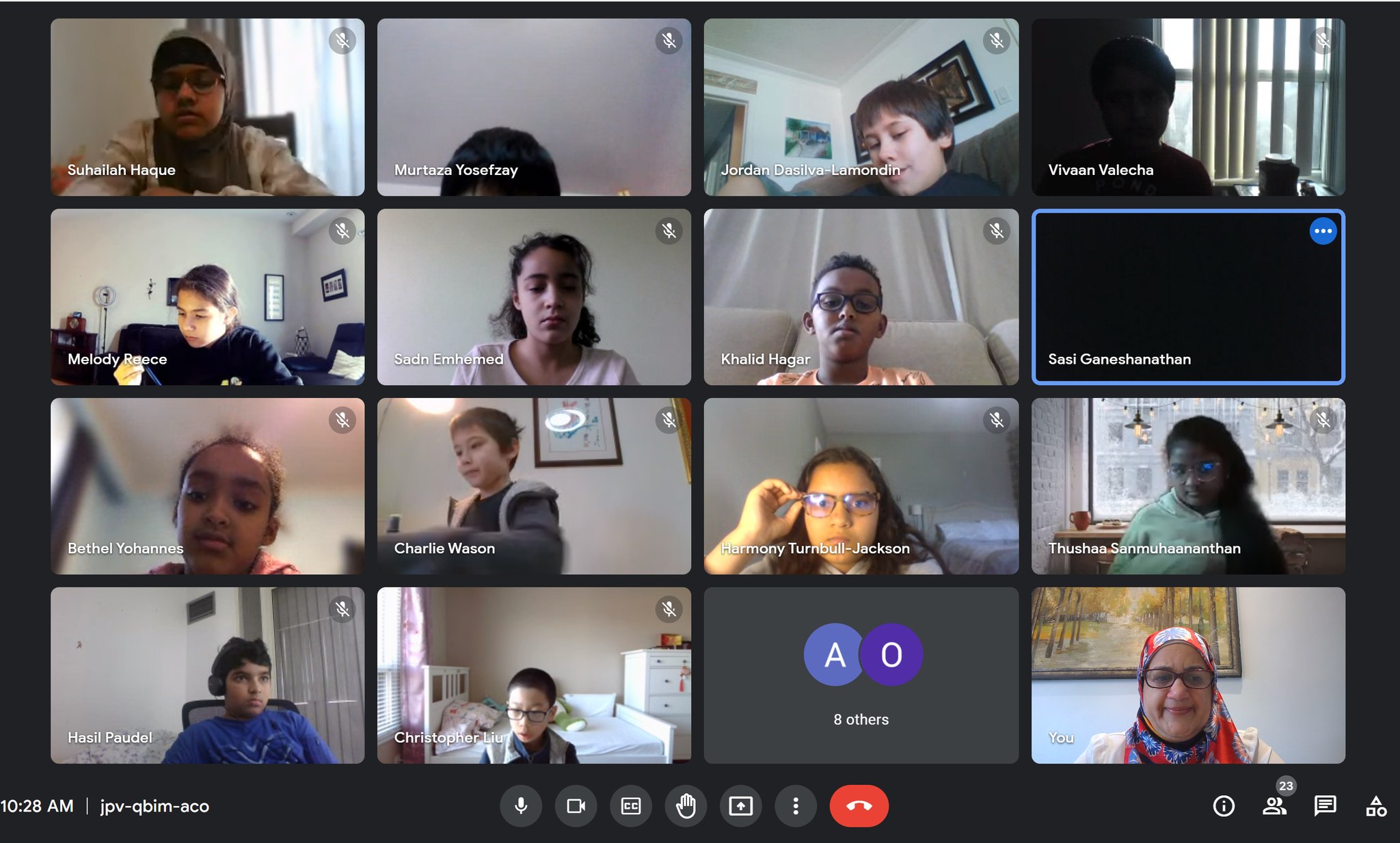 NATIONAL UPDATES
Building more affordable housing across Canada
We're creating more than 10,000 affordable housing units across the country. These units will help vulnerable Canadians and those experiencing, or at risk of, homelessness. A third of the units will support women or women and their kids, and more than a third will be there for Indigenous peoples.
This work will be done through the Rapid Housing Initiative, which will help vulnerable people and families find a place to call home.
On top of that, the initiative is also creating thousands of good jobs, supporting our economic recovery, and building back stronger communities – while also getting us closer to our goal of eliminating chronic homelessness in Canada.
Learn more: Over 10,000 new affordable homes for Canadians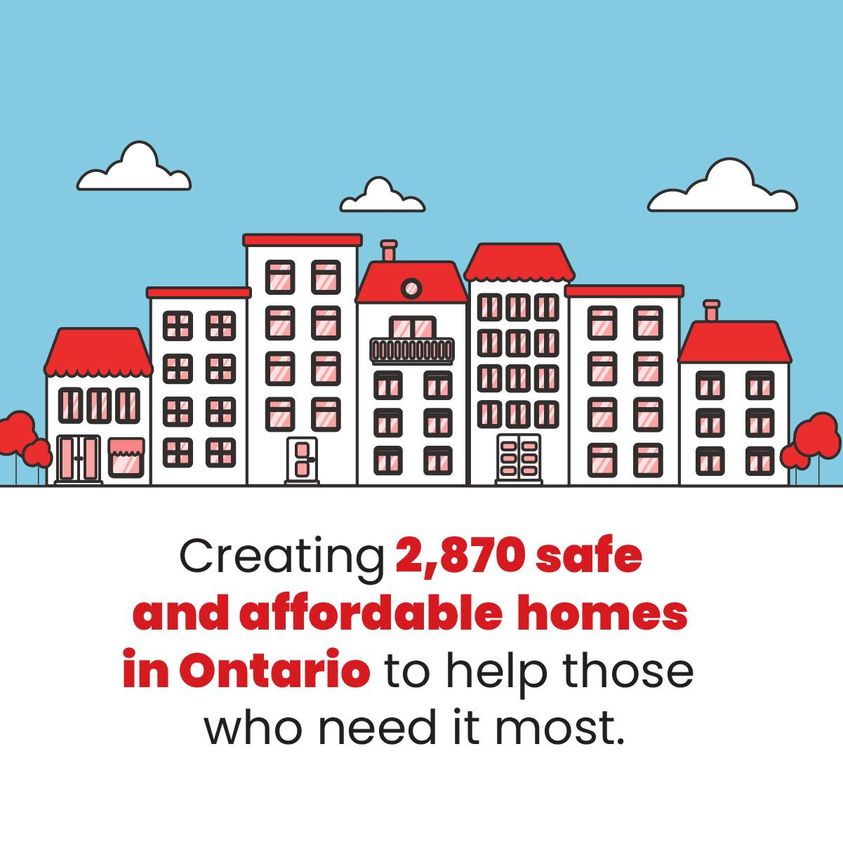 Supporting Canadian workers impacted by pandemic restrictions
While most jobs lost earlier during the pandemic have been recovered, we recognize that there are still sectors and regions that are hurting -- and that the Omicron wave is posing new challenges.
That's why the federal government has targeted programs for individuals and businesses that need help.
These include an enhanced Employment Insurance program, the Canada Worker Lockdown Benefit if you're unable to work due to a lockdown or reduced capacity, the Canada Recovery Sickness Benefit if you have to stay home from work due to contracting COVID, and the Canada Recovery Caregiving Benefit if you need to stay home to care for someone with COVID.
The government is continually monitoring these programs and the situation on the ground to make adjustments as necessary. For example, the definition of lockdown was recently broadened to include capacity restrictions of 50% or more to expand eligibility. Further actions will be taken as necessary to ensure that Canadians that need help are supported.
Learn more: COVID-19 benefits and services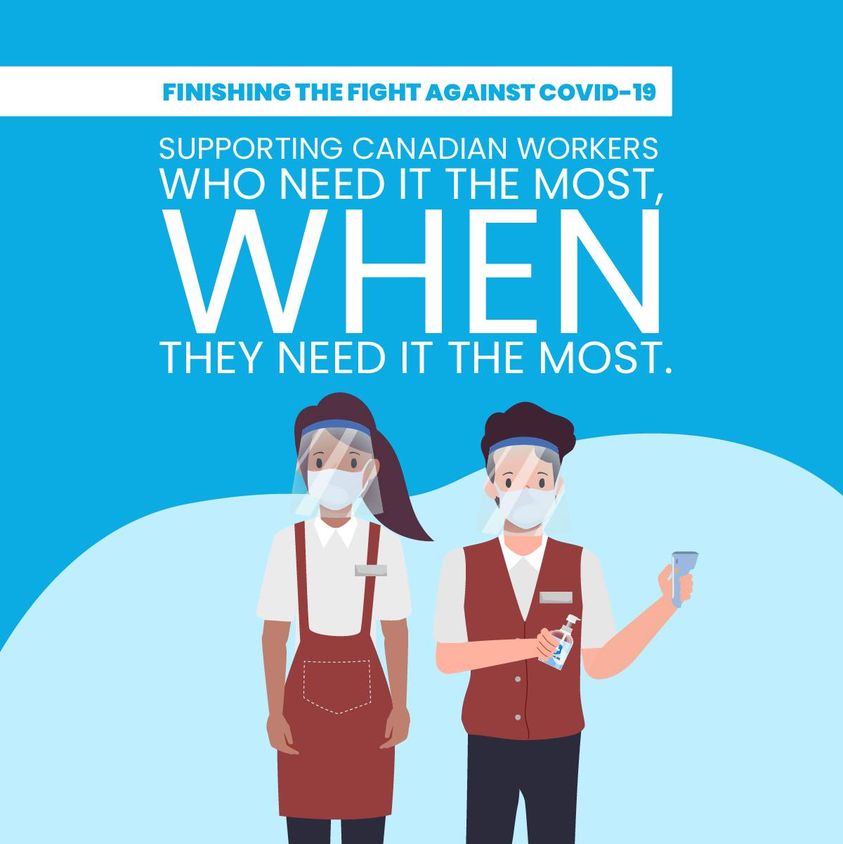 Supporting Canadians businesses through the Omicron wave
With the recent surge of omicron, we recognize that many small businesses continue to need support and flexibility. That's why we're extending the CEBA and Regional Relief and Recovery Fund repayment deadlines to the end of 2023 for eligible businesses.
These extensions will support short-term economic recovery and offer greater repayment flexibility to small businesses and not-for-profit organizations, many of which are facing renewed challenges.
Learn more: Government extends loan forgiveness repayment deadline for the Canada Emergency Business Account
The past 2 years have been difficult for Canadians and businesses hit by the pandemic, lockdowns, and capacity reductions. That's why we launched the Hardest-Hit Business Recovery Program, which supports businesses with a wage subsidy. This program helps employers keep employees on the company payroll, allowing workers to stay connected to their jobs during these difficult times.
As we continue to support Canadians through the pandemic and drive a strong and inclusive economic recovery, we will keep standing up for Canadian small businesses.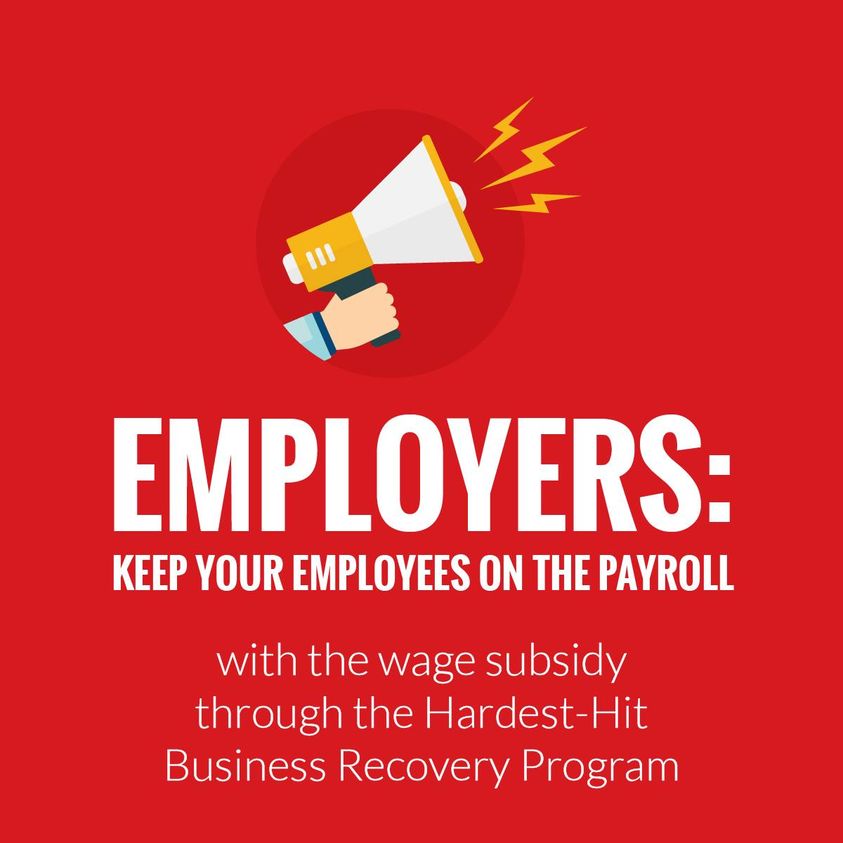 Continuing to walk the road of reconciliation
I am glad that this month, our government and Indigenous leaders announced an agreement in principle on compensation and long-term reform of First Nations child and family services and Jordan's Principal.
No amount of money can reconnect First Nations children and youth with their cultures nor reverse the suffering experienced by First Nations children, youth, their families and communities. Reaching this milestone has been a long time coming, and we know that our work is not done.
We will continue working with the parties so that future generations of First Nations children will never face the same injustices - and can thrive, surrounded by their loved ones, languages and culture.
Learn more: Agreements-in-Principle reached on compensation and long-term reform of First Nations child and family services and Jordan's Principle
Let's recognize outstanding volunteers in Canada
The Canada's Volunteer Awards provide us with an opportunity to recognize the efforts of those who give their time so generously.
If you know a volunteer, a young person, social enterprise, a business or a not-for-profit organization that is making a difference in your community, show your appreciation by nominating them for Canada's Volunteer Awards today.
For more information and to submit a nomination, visit Canada.ca/volunteer-awards. The call for nominations is open until March 4, 2022.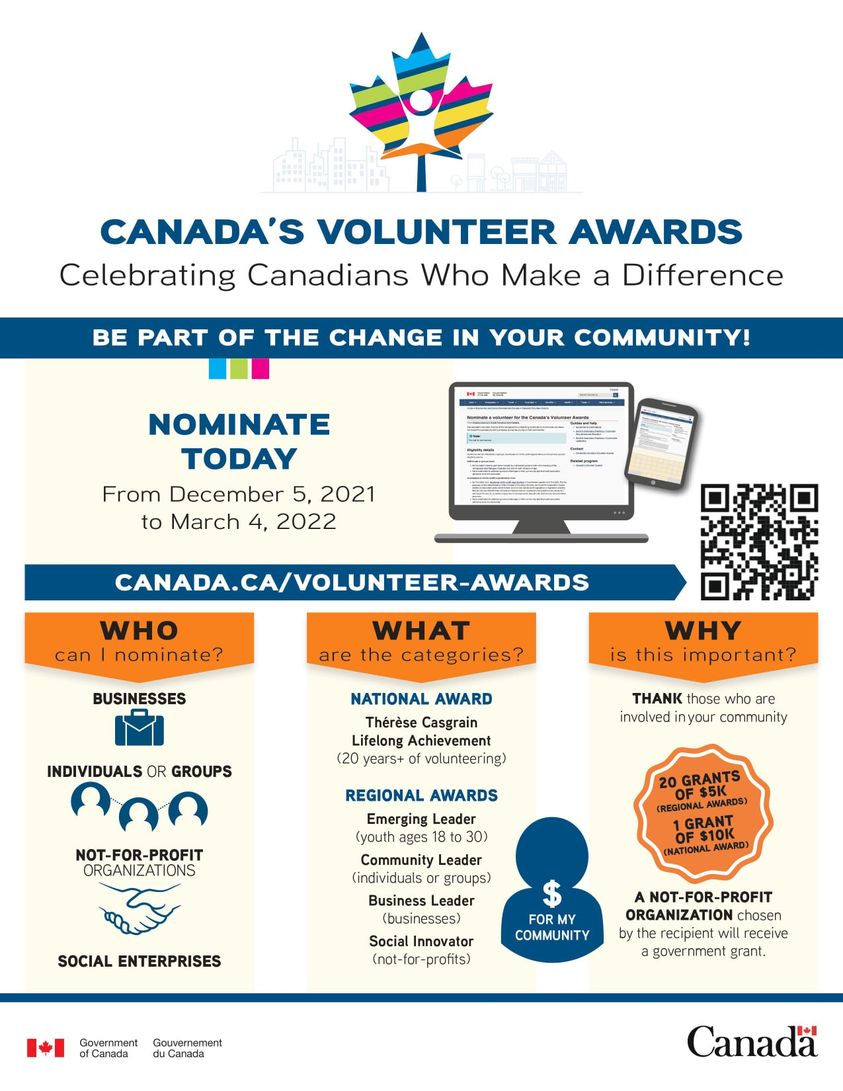 Mental health support for Canadians
Between the weather conditions, lack of sunlight and post-holiday lull, many find themselves struggling with their mental health this time of year.
It's OK to not be OK. There are resources for you if you need help, or just want to talk.
Download Wellness Together Canada's free companion app, PocketWell, for access to 24/7 mental health and substance use resources and supports.
Or visit https://wellnesstogether.ca/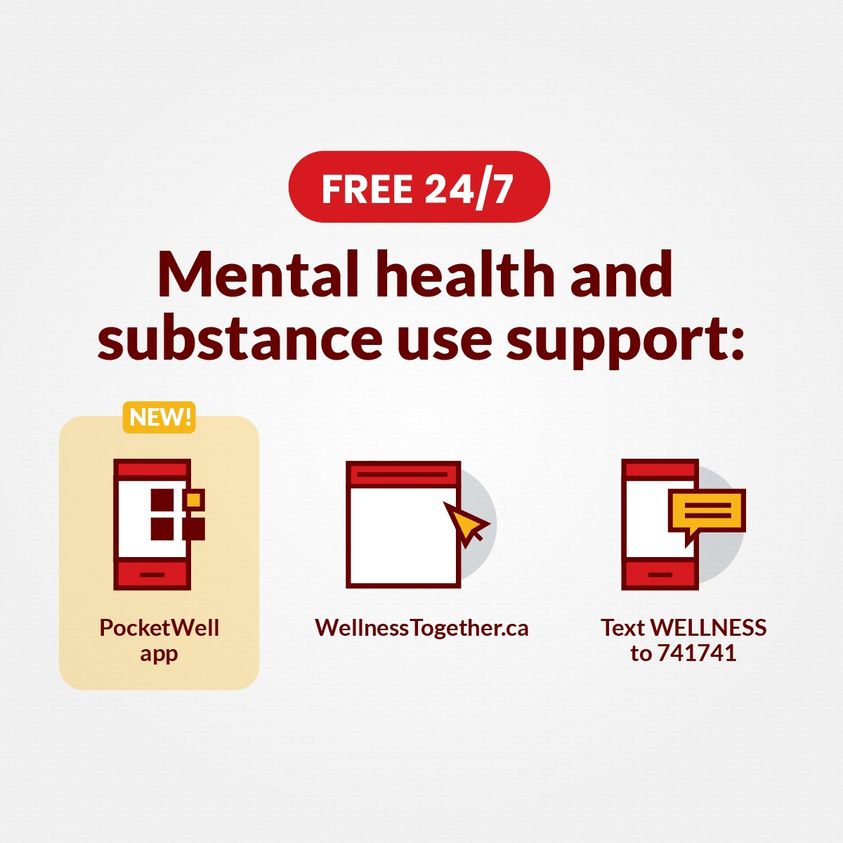 Valentines for Vets
Let's show our appreciation to Veterans on Valentine's Day!
Valentines for Vets lets you send a card to a Veteran in a long-term care facility in Canada. Just mail in your valentine – the rest is taken care of!
Join me in sending a message of thanks to those who deserve it most.
Learn more: Valentines for Vets