June 3, 2021 update to constituents of Scarborough Centre
June 3, 2021
Local Updates
Let's Get Vaccinated Scarborough!
Thanks to strong cooperation by all levels of government, and especially the hard work and dedication of our frontline health workers, Canada's vaccination campaign is firing on all cylinders. 
More than 24.5 million vaccine doses have been administered to Canadians, and we've delivered more than 27.9 million doses to the provinces and territories with more than two million doses arriving in the country weekly.
Canada is now among the top of the list of large countries for percentage of the population with at least one dose, ahead of the United States and neck-in-neck with the United Kingdom. While we have a lot of work to do on second doses, given the high protection offered by the first dose, getting as many first doses done first has been a deliberate strategy that is protecting Canadians and saving lives.
Provinces are now beginning to announce their second dose strategies and, here in Ontario, second doses for older populations has begun. We remain on track to have a two doses for all those that want them by September.
As more and more people become fully vaccinated, restrictions can start to be lifted based on the conditions in your area. That's why it's so important you book your first dose if you haven't already, and get your second dose when it's your turn.
We've asked community leaders in Scarborough to record messages about the importance of getting vaccinated in some of the languages of our community, including English, French, Urdu, Tagalog, Chinese, Tamil, Arabic, Gujarati, Bengali, Dari, Nepali and Harari.
Getting everyone vaccinated is how we protect ourselves and our loved ones and get back to normal quicker. So please, do your part and book your shot!
Click here to find more information on vaccination messages in the languages of our community.
Upcoming Scarborough Health Network vaccine clinics
Here is information on some upcoming SHN vaccine pop-ups. Please check www.scarboroughcovidvaccineclinic.ca for all the latest information, details and updates.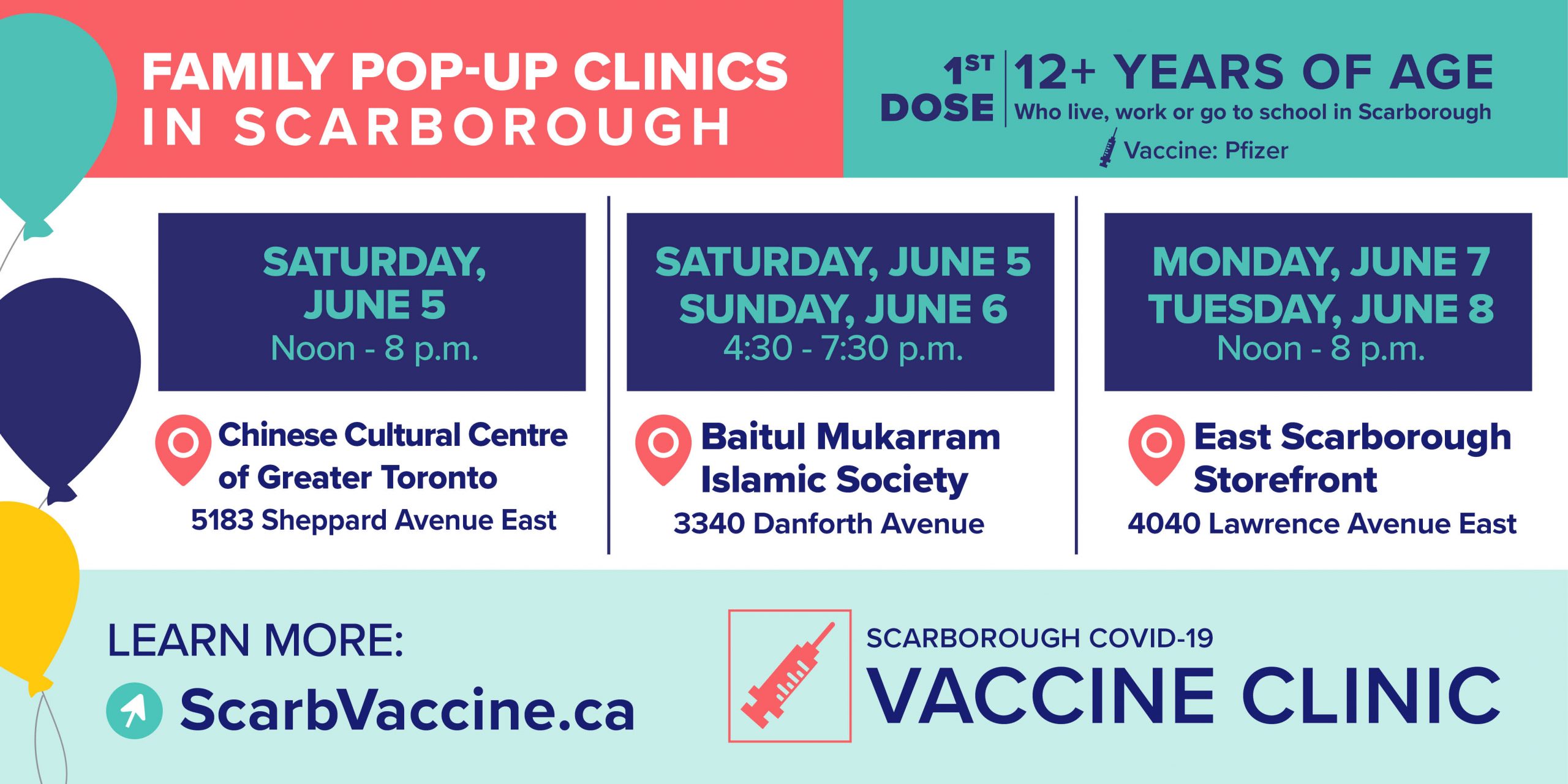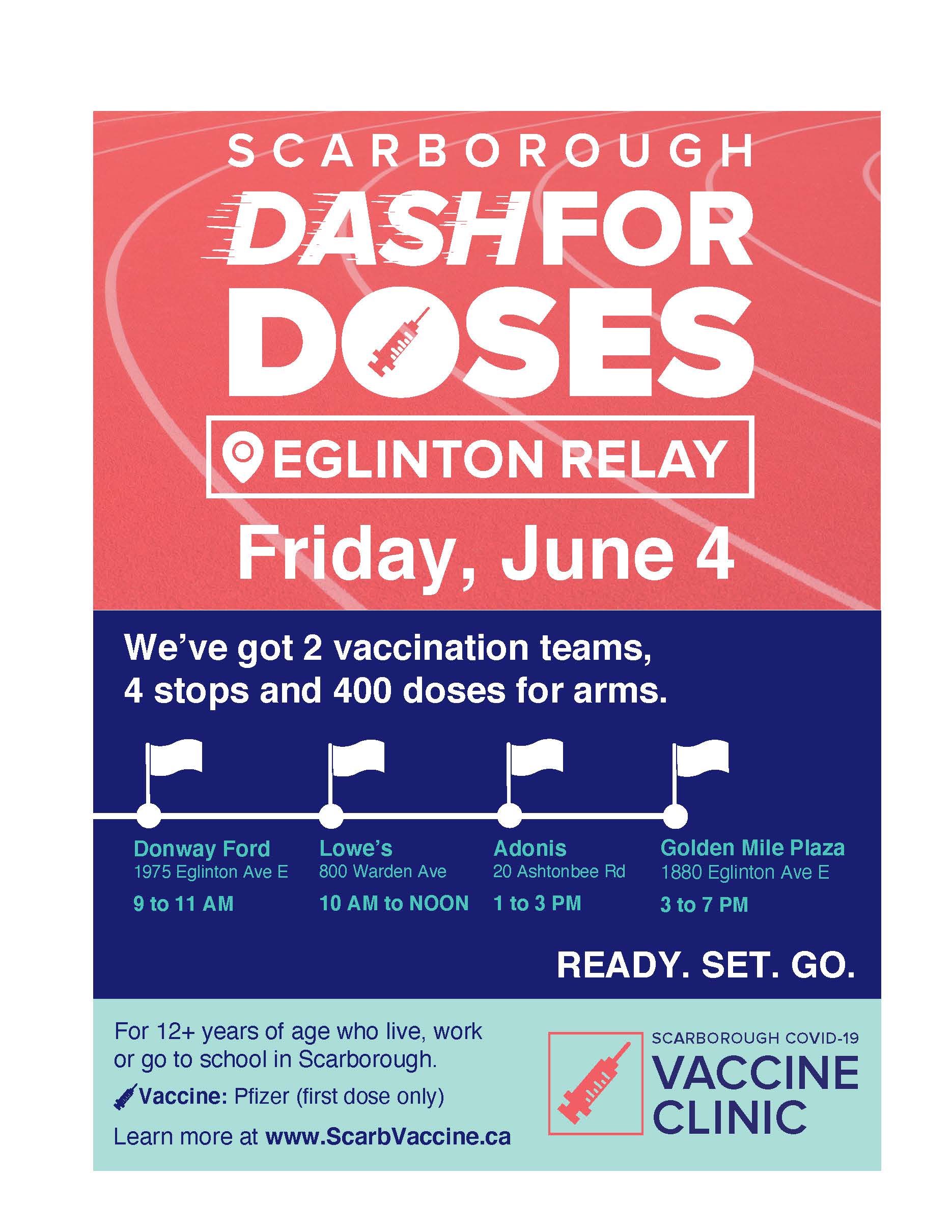 Supporting Scarborough seniors coping with social isolation 
Far too many seniors face isolation in their retirement years and this has only become more apparent during the COVID-19 pandemic.
That's why we're committed to providing opportunities for seniors to remain involved in their communities. One of the most important ways we're doing this is through the New Horizons for Seniors Program.
Every year, local community organizations are invited to apply for NHSP funding, which supports locally-created projects that engage seniors in their communities and helps with: volunteering, mentoring, expanding awareness of elder abuse, social participation and using technology, often connecting with local youth.
This year, increased funding for the program resulted in the highest number of applications ever, and more projects receiving funding.
Since 2004, the NHSP has funded over 30,000 projects, including projects related to COVID-19, in hundreds of communities across Canada. In the last year, the NHSP has supported 85 projects across Scarborough with a total investment of more than $1.7 million dollars. 
We recently hosted a virtual event to announce the local 2021 recipients, and learn more about their work with Scarborough seniors.
Click the image to watch the replay.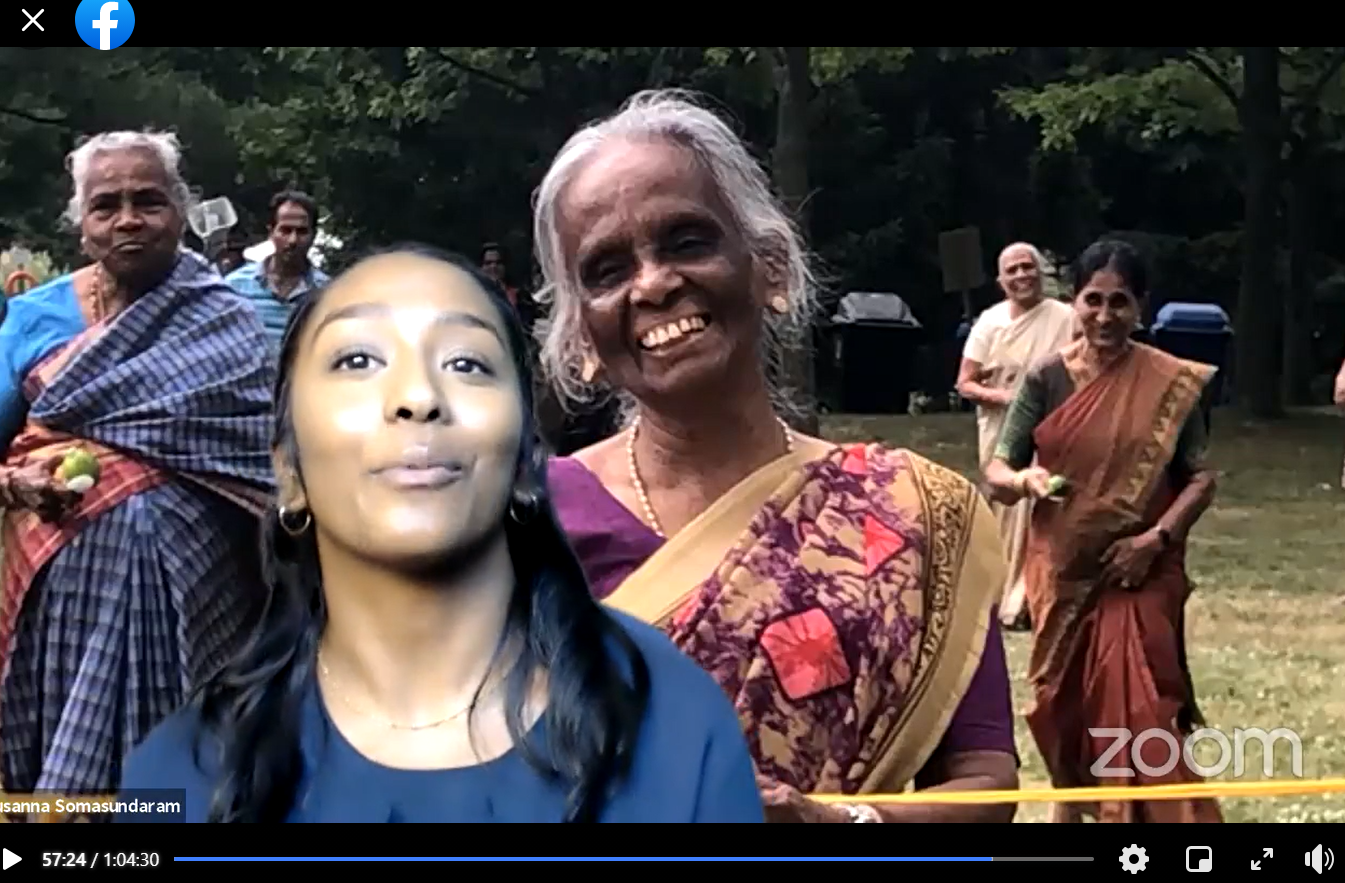 National Updates
Making life more affordable with the Canada Child Benefit
Last month, we announced that families entitled to the Canada Child Benefit will receive additional support of up to $1,200 for each child under the age of six. This temporary measure will put money directly into the pockets of Canadian families to better help them cope with the pressures of the pandemic.
The first and second payments were issued May, with subsequent payments on July 30 and October 29, 2021. This measure will help about 1.6 million Canadian families and over two million children under the age of six.
Please ensure you have filed your taxes to receive any benefits that you may be entitled to.
We'll continue to do whatever it takes, for as long as it takes, to support Canadians as we fight COVID-19.
Learn more: Making life more affordable for Canadian parents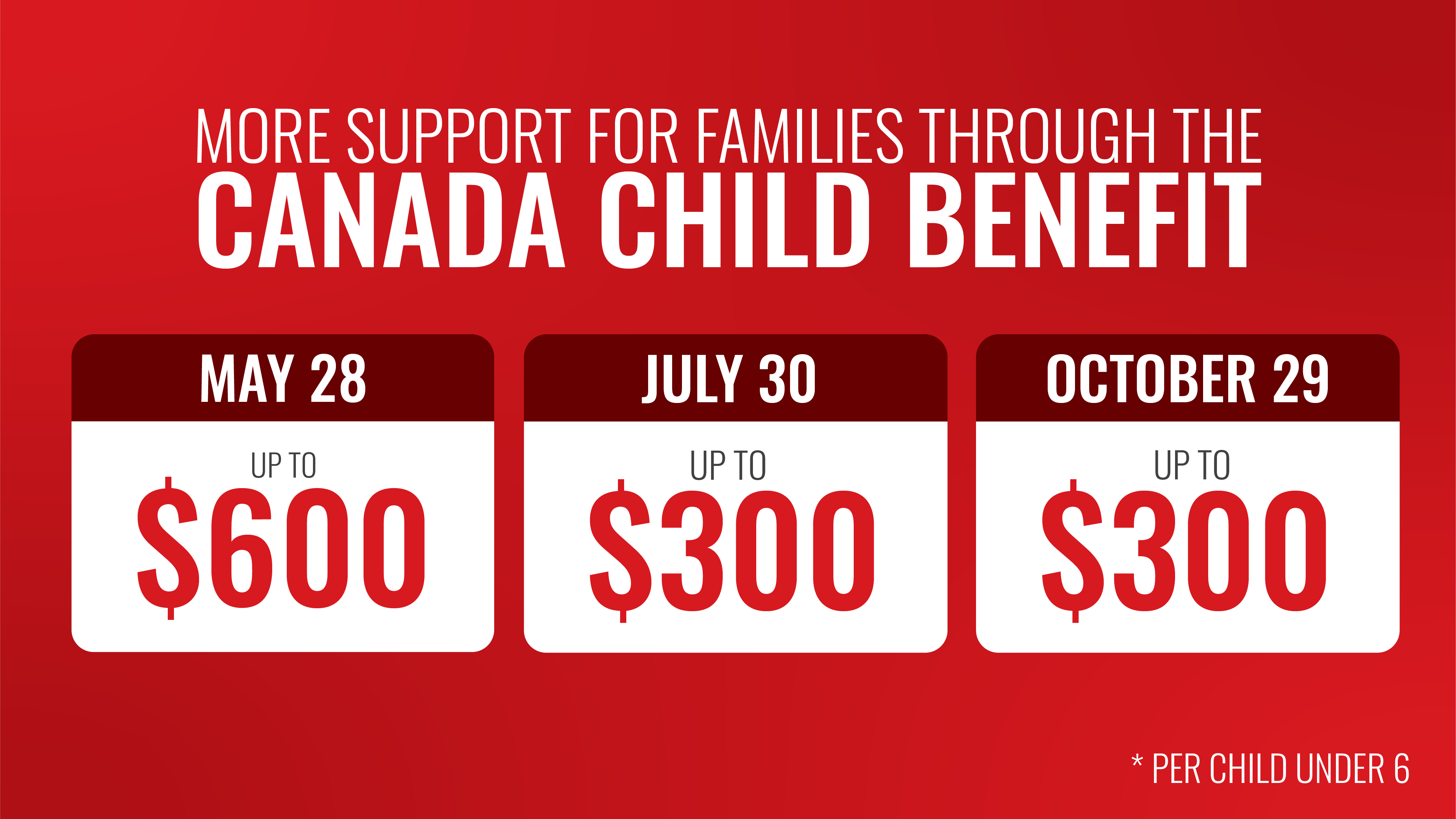 Help for your green home renovations
Climate action starts at home. We're launching the Canada Greener Homes Grant to lower Canadians' energy bills, create jobs, and cut pollution.
The Canada Greener Homes Grant offers up to $5,000 to homeowners for home upgrades that will make their homes more energy efficient, and up to $600 towards the cost of home evaluations.
The Canada Greener Homes Grant will create more than 110,000 direct and indirect jobs across Canada over the next seven years, in addition to the recruitment of 2,000 energy advisors that is currently underway to meet the increased demand for home evaluations.
Home retrofits means lower energy bills, more jobs, and less pollution. With the Canada Greener Homes Grant, Canadians can lead the way by taking part in net-zero solutions.
Learn more: Make your home more energy-efficient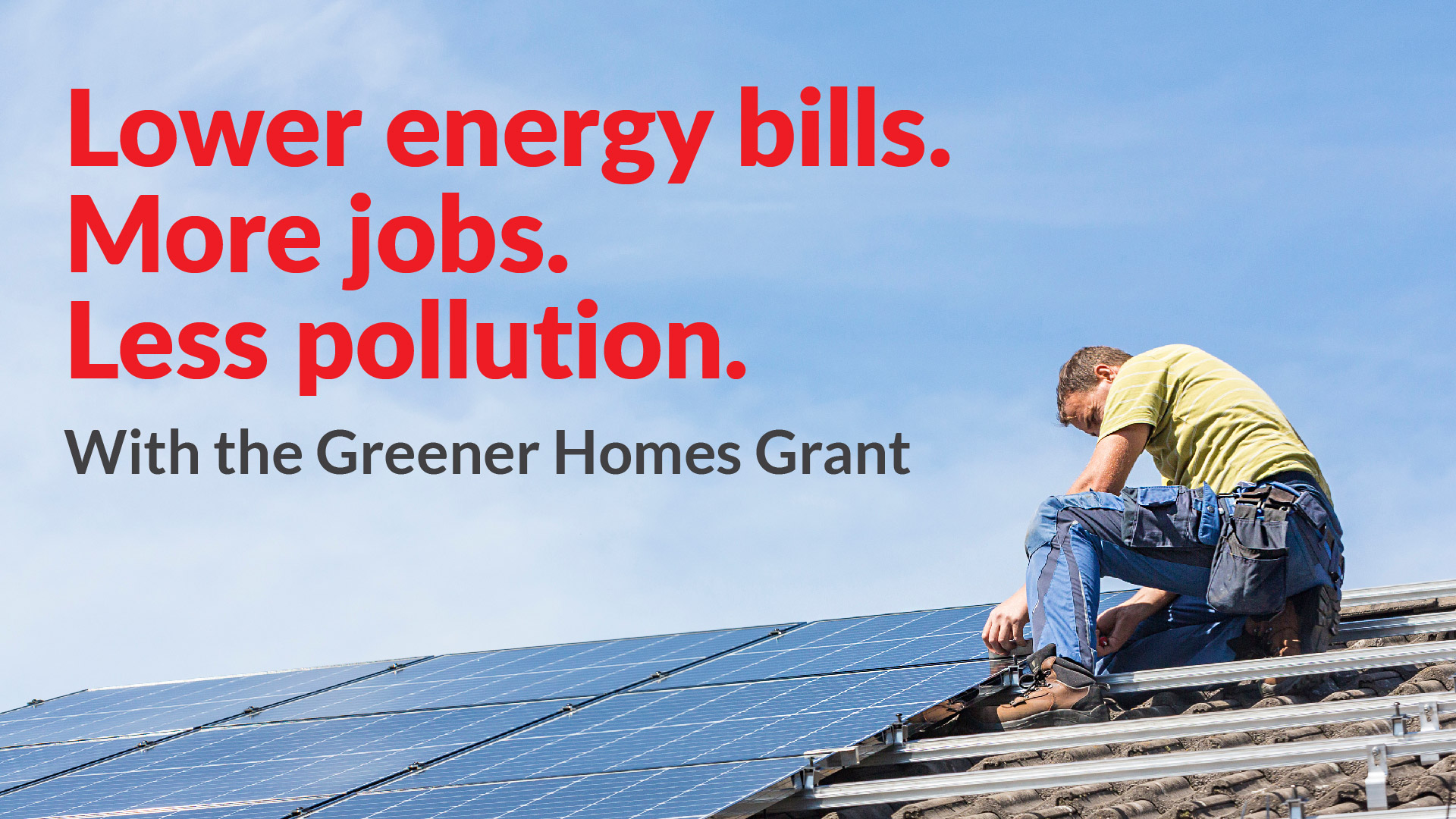 Supporting Black entrepreneurs in Canada
Black business owners and entrepreneurs are essential to our communities, and yet, far too many Black business owners are dealing with the effects of systemic racism and the barriers that come with it, affecting their chances at success. The COVID-19 pandemic has only amplified these realities.
That's why Black entrepreneurs and business owners can now apply for the Black Entrepreneurship Program's Loan Fund for loans of up to $250,000 through the Federation of African Canadian Economics (FACE).The Loan Fund is a $291.3 million investment to support the success of Black entrepreneurs and business owners--including $33.3M from our government, $130 million from the Business Development Bank of Canada and a $128 million joint commitment from RBC, BMO, Scotiabank, CIBC, National Bank of Canada, TD, Vancity, and Alterna Savings.
In addition to the Loan Fund, Alterna Savings and Vancity have stepped up to launch a micro-loan pilot project in Ontario and BC, to provide loans for Black entrepreneurs from $10,000 to $25,000.The Loan Fund has been co-developed by our government with FACE, Black business organizations, and financial institutions to ensure that it addresses the unique needs of Black business communities.
This is an important step in the right direction for long-term change to remove systemic barriers facing Black entrepreneurs and is a key component in our whole-of-government approach to fighting anti-Black racism.
Learn more: Minister Ng announces the launch of the Black Entrepreneurship Loan Fund