May 16, 2021 update to constituents of Scarborough Centre
May 16, 2021
Local Updates
Recap: Line 2 is coming to the Scarborough Centre
Four major transit projects have been announced for the Scarborough Subway Extension, which will have three stops to Line 2 from Kennedy Station: Lawrence Avenue E at McCowan, Scarborough Town Centre, and Sheppard & McCowan.
You can watch the replay below.

Building affordable housing at 7 Glamorgan
Scarborough is facing a housing crisis that requires immediate attention. I joined Minister Ahmed Hussen, Mayor John Tory and Councillor Michael Thompson to announce 57 new self-contained new modular housing will be purpose built at 7 Glamorgan to provide an accessible, affordable, and amenable life to those who will soon call it home.
The Government of Canada, through Canada Mortgage and Housing Corporation's Affordable Housing Innovation Fund, is contributing approximately $4.27 million in grants and recoverable loans to support this City-led project.
You can watch the replay below.
Learning with Leaders: A Power of Mentoring Event 
A virtual event with both a facilitated panel discussion and small group career mentoring discussions was held in partnership with MENTOR Canada.
Participating young leaders had the opportunity to connect with career mentors representing diverse career pathways and experiences.
Canada Summer Jobs are open for applications!
Employers in Scarborough Centre are now looking to hire local youth through the Canada Summer Jobs program.
For 2021, 519 positions have been funded by the federal government with 102 local organizations. That's more than 500 local youth that will gain valuable work experience and earn money this summer, and more than 100 local organizations that will benefit from the energy and ideas of local youth.
This year, CSJ will inject more than $2.24 million into the economy of Scarborough Centre and create lasting memories for Scarborough youth.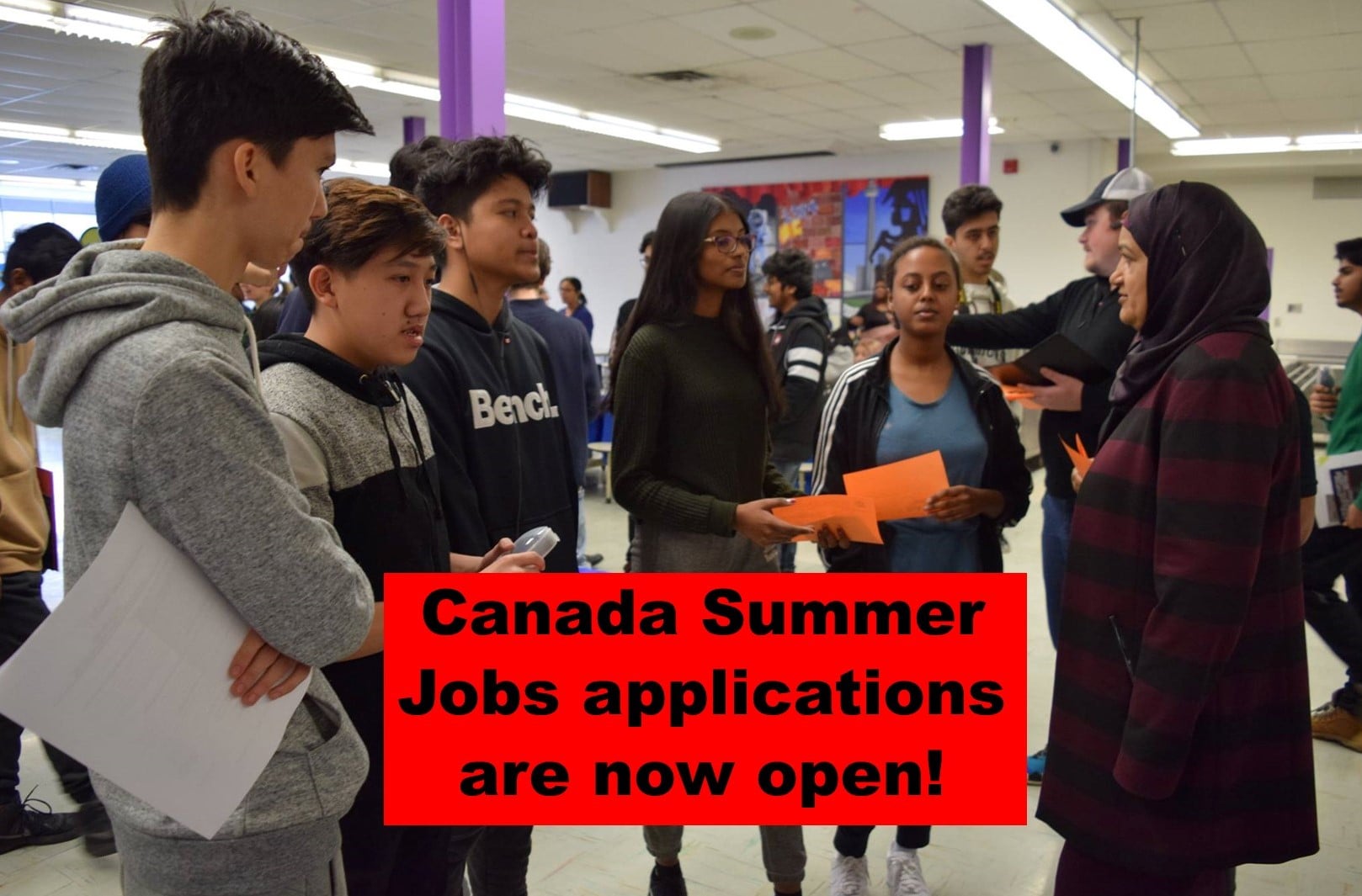 Investing in Scarborough Centre Long-Term Care Homes to protect against COVID-19
The Government of Canada has teamed up with provincial counterpart to announce joint federal-provincial funding for two long-term care homes in Scarborough Centre to help improve ventilation, and health and safety, for residents and staff.


Hellenic Home for the Aged will receive $560,000 in federal and $140,000 in provincial funding to replace five rooftop units to ensure AC is fully operational in all areas of the facility and install a building automation system to control air quality, as well as upgrade exhaust fans in resident shower and spa rooms and replace hot water tanks to provide consistent hot water for infection control purposes and increase airflow in confined spaces.
City of Toronto – Bendale Acres will receive $320,000 in federal and $80,000 in provincial funding to upgrade humidifiers and AHUs by making ventilation modifications to increase fresh air intake, increase air change rates per hour and implement UVC technology to supplement ventilation, which will enhance the ventilation system in the home.
National Updates
Vaccine doses arriving in Canada
Canada received 2 million doses each week during the month of May, and will continue receiving 2.4 million per week during June. 
As the numbers show, our government is doing all it can to speed up vaccine doses into Canada for delivery to the provinces and territories, who are responsible for getting needles into arms.

In Scarborough, there are three primary ways you can get your vaccine shot.
What happens after you're vaccinated? As more and more people become fully vaccinated, restrictions can start to be lifted based on the conditions in your area. For now, we must all keep following public health measures as more Canadians get vaccinated.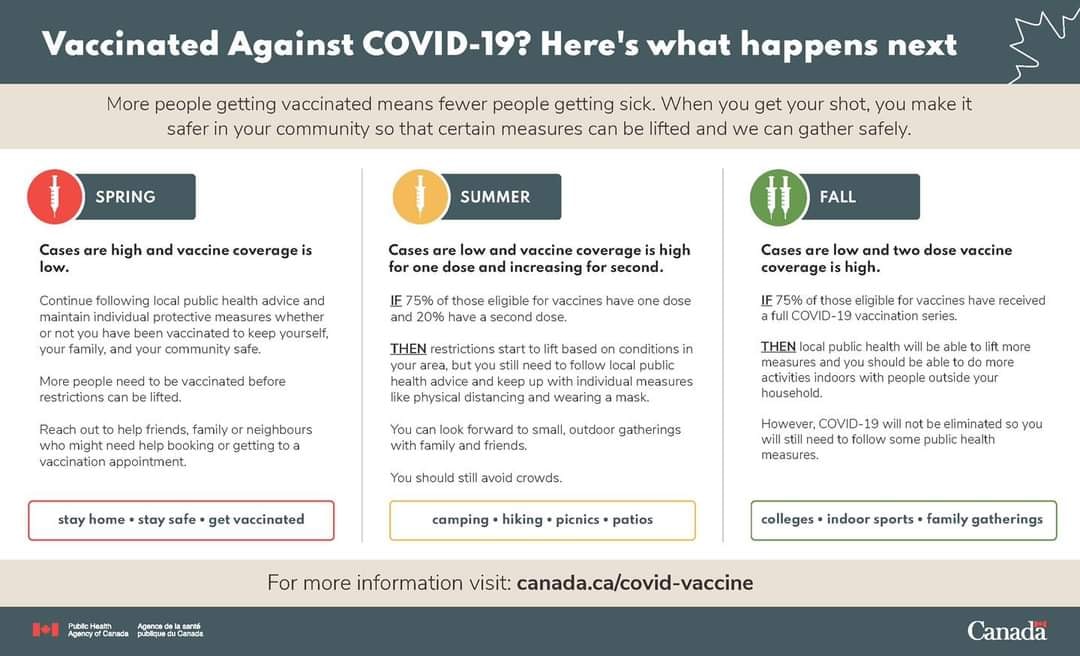 Investing in making our schools safer for students and teachers
The Federal and Provincial governments have announced $656.5 million in funding ($525.2 million from the federal government) to provide critical infrastructure upgrades to protect students and staff from COVID-19 in the province's schools, including here in Scarborough Centre.
The majority of funding will support ventilation projects that improve air quality in classrooms across the province. Projects include HVAC renovations to improve air quality, installing water bottle refilling stations to improve access to safe drinking water, investing in network and broadband infrastructure to support remote learning, and space reconfigurations such as new walls and doors to enhance physical distancing.
Projects have been approved at 24 schools in Scarborough Centre: John McCrae, PS, Knob Hill PS, Maryvale PS, Wexford PS, Donwood Park PS, Buchanan Public School, Donwood Park PS – Annex, Lord Roberts Jr PS, General Crerar PS, Our Lady of Wisdom, Charles Gordon Sr PS, St Kevin, Dorset Park PS, Precious Blood, Ellesmere-Statton PS, St Nicholas, Wexford Collegiate School for the Arts, St Victor, Glamorgan Jr PS, St Lawrence, Glen Ravine Jr PS, Edgewood PS, Winston Churchill CI, St Andrews PS.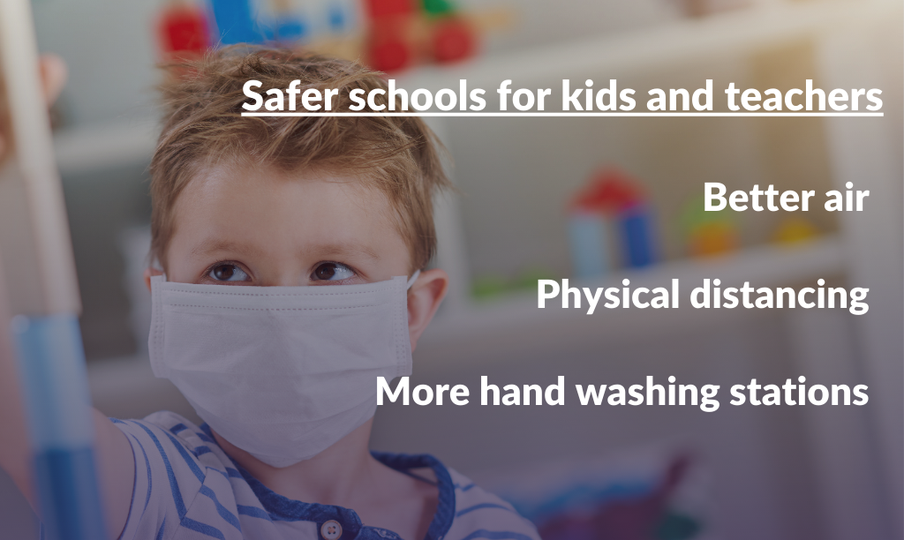 Budget 2021: A foundation to build back better
With Budget 2021 we're helping Canadians get through the third wave and are building the foundation for an economic recovery that lets us build back better.
We're making sure COVID-19 supports are there for Canadians while we need them by:
Extending the Canada Emergency Wage Subsidy to Sept. 25th
Extending the Canada Emergency Rent Subsidy and Lockdown Support to Sept. 25th
Extending applications for the Canada Emergency Business Account to June 30th
Providing up to 12 additional weeks of Canada Recovery Benefit to a maximum of 50 weeks
Extend the Canada Recovery Caregiving Benefit an additional 4 weeks, to a maximum of 42 weeks
If necessary, extending the Canada Recovery Benefit and enhanced EI up to Nov. 20th
Introducing the new Canada Recovery Hiring Program for eligible employers that continue to experience qualifying declines in revenues relative to before the pandemic, to offset a portion of the extra costs employers take on as they reopen, either by increasing wages or hours worked, or hiring more staff.
We're building a foundation to build back stronger:
We will establish a Canada-Wide Early Learning and Child Care System. This plan will aim to reduce fees for parents with children in regulated child care by 50 per cent on average, by 2022, with a goal of reaching $10 per day on average by 2026.
Creating a Permanent Public Transit Fund to support new subway lines, light-rail transit and streetcars, electric buses, active transportation infrastructure, and provide local governments with the predictable transit funding they need to plan ahead.
Address housing affordability by investing an additional $2.5 billion in programs to rapidly build more affordable housing and community housing and grow the Canada Housing Benefit. We will also introduce tax measures regarding foreign-owned unoccupied real estate.
Invest $200 million to create a National Infrastructure Fund to support natural and hybrid infrastructure projects.
Expand the Canada Workers Benefit to support about 1 million additional Canadians in low-wage jobs, helping them return to work and increasing benefits for Canada's most vulnerable.
Build back greener by providing $17.6 billion towards a green recovery to create jobs, build a clean economy, and fight and protect against climate change
We're supporting seniors by:
Providing a one-time payment of $500 in August 2021 to OAS pensioners who will be age 75 and over as of June 2022
Increase OAS payments by 10% on an ongoing basis for pensioners age 75 and up as of July 2022
Invest $3 billion working with the provinces to develop national standards for long term care and improve safety and quality of life for seniors in care.
And we're supporting youth by:
Investing $1.4 billion in measures to address student debt
including waiving interest on student loans for an additional year, ensuring no one making $40,000/year or less need to make loan repayments, doubling Canada Student Grants, and extending disability supports.
Supporting national and local after-school organizations who work to ensure that vulnerable children and youth can graduate high school, and do not become further marginalized because of the pandemic.
Creating employment opportunities for youth through increased funding for the Student Work Placement Program, Youth Employment and Skills Strategy and Canada Summer Jobs program.