January 26, 2021 update to Scarborough Centre constituents
January 26, 2021

A message from your Member of Parlaiment
Hello, and Happy New Year. As the first month of 2021 comes to an end winter is here firmly in force, and we are beginning to see some positive signs of the efforts we have all been making to reduce our contacts and stay at home as much as possible following the new provincial restrictions that came into force on Boxing Day.

We were all excited to see vaccinations begin arriving in Canada just before Christmas. The end is coming into sight, but we're not there yet. It is going to take time for vaccine to be produced and for enough to be delivered to vaccinate everyone. We need to stay focused on reducing our close contacts and bending the curve so we keep pressure off our health care system and protect our vulnerable family, friends and neighbours.

That also means cancelling any unnecessary travel. This is not the time to be escaping the snow to hit the beach in Cancun. If you have spring break travel plans, please cancel them. An advisory on non-essential travel has been in place since last March. A negative COVID-19 test within the last 72 hours is now required before a return flight to Canada. And the government is considering new, stricter restrictions that could come into force at any time and could make it difficult for you to return home - including a mandatory 14-day quarantine on return in a hotel at your own expense. So please, think carefully before you travel.

As it won't be possible for us to all come together in person for some time, this past weekend I held a virtual community town hall and was joined by a representative from Scarborough Health Network. We covered a lot of ground from vaccine deployment to ongoing federal support for Canadians during the pandemic. You can find a replay of the town hall below.

My community office remains closed in observance of public health restrictions, but we are working virtually and are here to assist you with any federal government issues. If you are a constituent needing assistance, please leave a voicemail at (416) 752-2358 or email [email protected] and my team will be in touch.

Also, please see here for the latest on federal support for individuals and businesses during the pandemic.

It will be a hard winter, but we will get through this. We are on track to vaccinate everyone that wishes to receive a vaccination by September, and that timeline has not changed with recent Pfizer production delays. Let's stay the course and keep looking out for one another. All the best to you and your family for 2021.

Sincerely,

Salma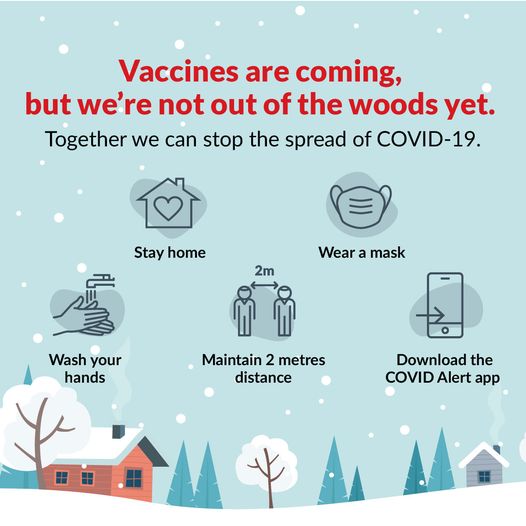 LOCAL UPDATES
Virtual community town hall

Thank you to everyone that joined our virtual Town Hall on Saturday and who asked or submitted questions. We covered a lot of different topics and I hope you found it informative and useful.

And a big thank you to David Belous from Scarborough Health Network for joining us to take questions and share the latest information on vaccination roll-out and plans and the work of Scarborough's front line heroes.

If you weren't able to join us, you can find a video replay below.
Scarborough pre-budget consultation

Last week our Scarborough caucus held our pre-budget consultations. We heard from a great many community leaders and groups that shared their work and recommendations around areas such as the environment, housing affordability, transit, and building an inclusive community.

A sincere thank you to all the presenters. We will report your recommendations to the government as it works on the next federal budget. And thank you for your work for Scarborough!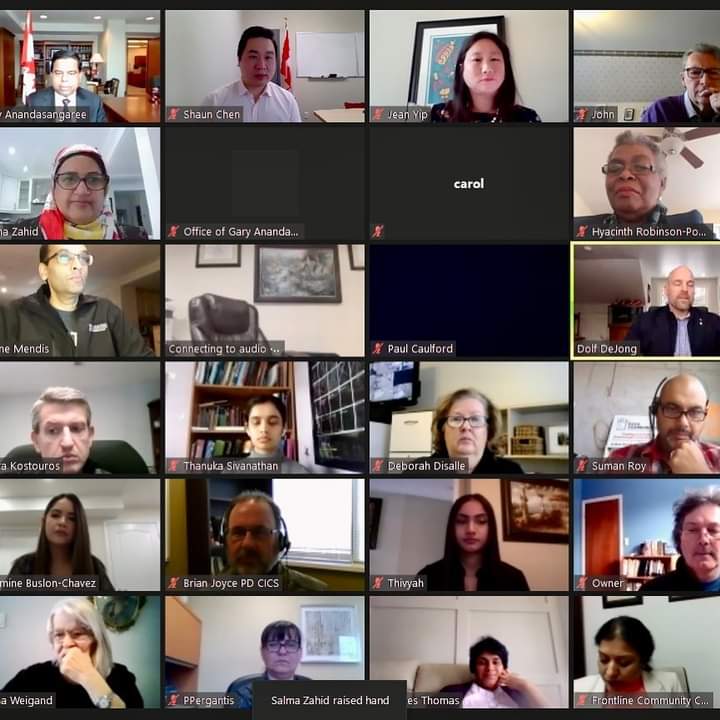 Getting the youth perspective

It is important to hear from all perspectives when government is making policy and that includes the youth, who will be living with the impact of our decisions the longest. I recently had a great session with local youth leaders. They shared issues that are important to them right now, such as employment and mental health. We also discussed what they would like to be considered for the government's State of the Youth report.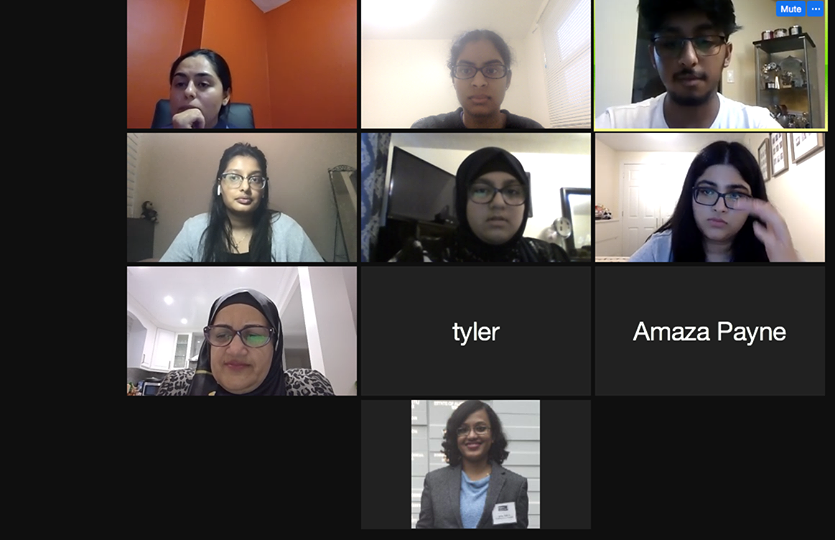 Growing the Canadian family

It was a true pleasure to join the Prime Minister, my colleagues, and many of the people who came to Canada five years ago, fleeing civil war, as Syrian refugees for an anniversary event. Today they're becoming citizens, running businesses, contributing to the community, and raising their families in peace and security. I have gotten to know a number that have settled in Scarborough. Canada is stronger for having them in our family.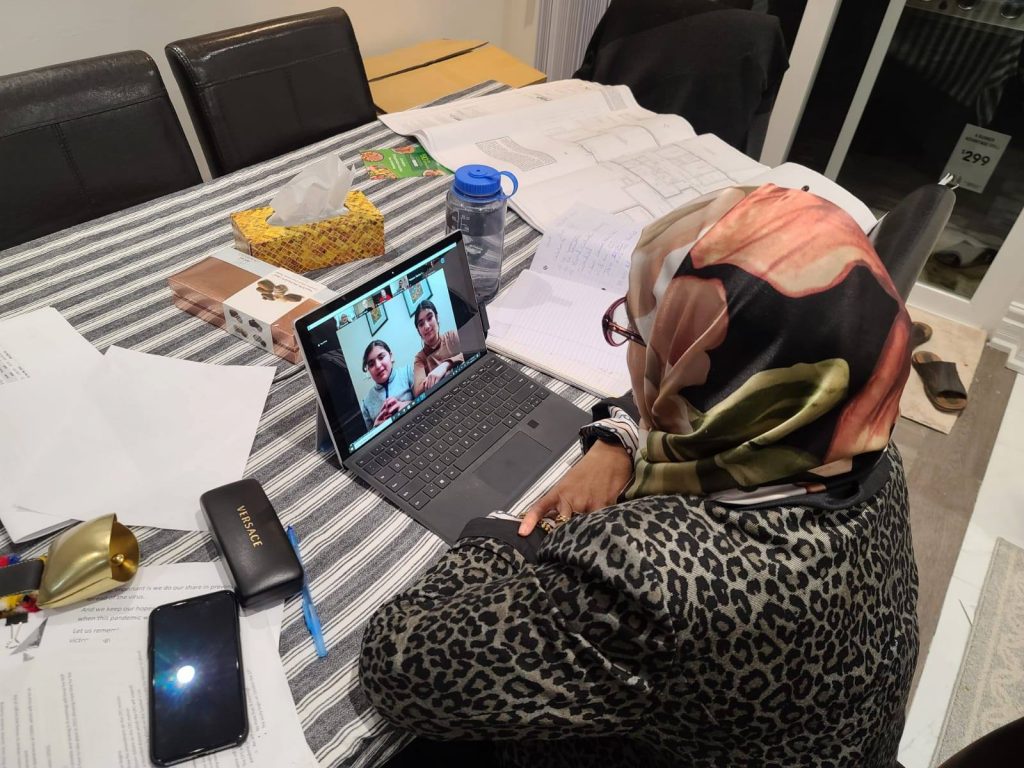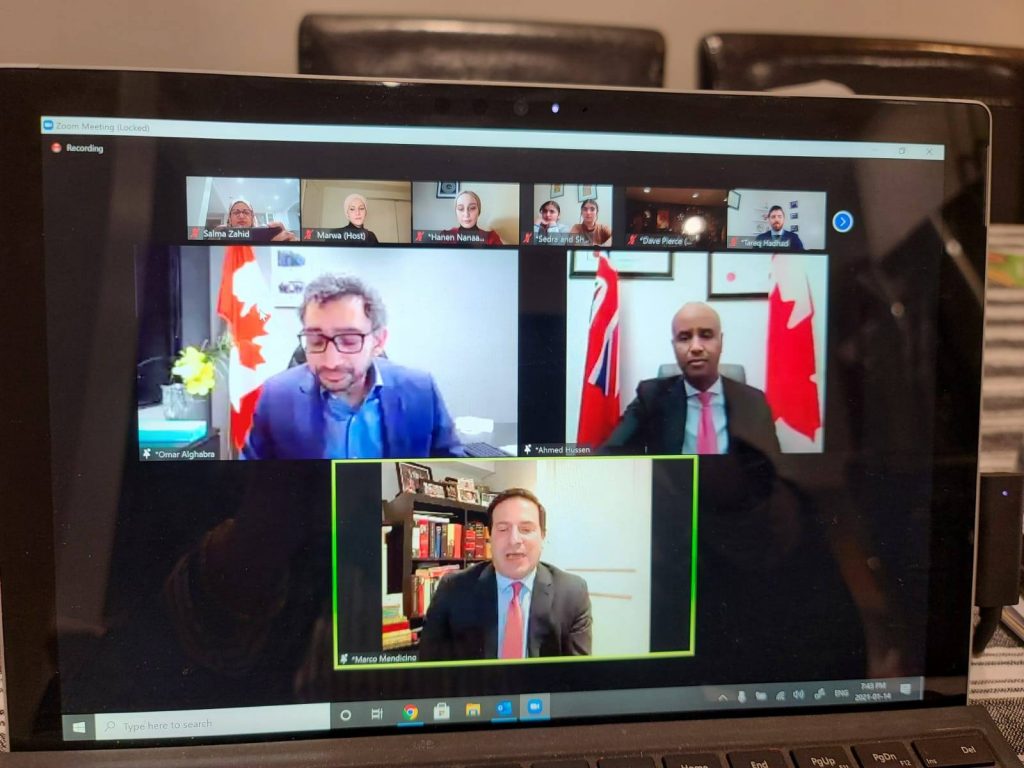 Connecting with the new Filipino ambassador

It was wonderful to welcome Filipino Ambassador Rodolfo D. Robles to Canada just before Christmas. I look forward to working together to strength the bonds of friendship between the Canadian and Filipino people. And when we're in more normal times, I look forward to welcoming him to Scarborough and introducing him to our dynamic local Filipino community.
Job opportunities with Statistics Canada

If you are looking for work, Statistics Canada has a lot of opportunities right now. Canada's next census will take place in May, and they're hiring 32,000 people across the country on temporary positions to help get it done. You can learn more and apply online at www.census.gc.ca/jobs.
NATIONAL UPDATES
The latest numbers and updates on PPE and vaccines
As of Thursday, the federal government has distributed over 1.1 million vaccine doses. And Ontario has received 411,650 doses: 302,250 of Pfizer and 109,400 of Moderna. This information is updated regularly and is available publicly here.
The temporary delay in the delivery of Pfizer medication to many countries due to the retooling of its Belgium plant does not change the total number of vaccine that will be received from Pfizer. Canada remains on track to receive 4 million doses of Pfizer by the end of March, as well as 2 million Moderna, for a total of 6 million doses this quarter.
As more vaccines are completed and approved the pace will increase. Health Canada is currently examining the Astra Zeneca vaccine, and Johnson and Johnson may soon be ready for evaluation. This is an independent and rigorous scientific process. We must allow it to remain independent, and not subject it to political interference.
It is up to the provinces to decide who receives vaccinations, when and where. The Province of Ontario has more information on its rollout strategy and plan at: covid-19.ontario.ca/covid-19-vaccines-ontario
We have shipped over 14.3M rapid tests to provinces and territories to date, including more than 4.4 million to Ontario.They are responsible for deploying them within the province.
In the last 30 days, we have shipped over 11M pairs of gloves, 19,100 disposable gowns, 29,120 respirators and 858,000 surgical masks to Ontario alone.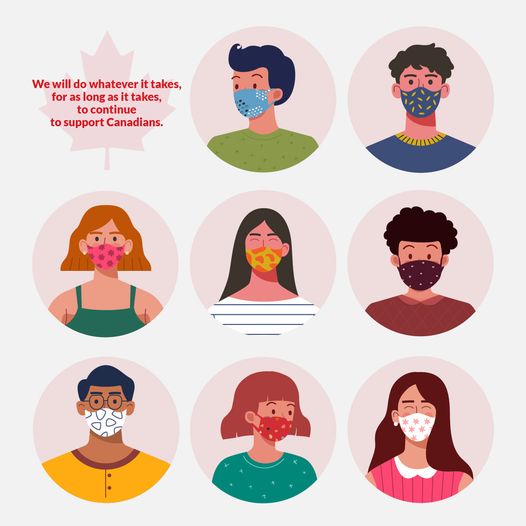 Deploying two Mobile Health Units to Ontario

On Friday, the Government of Canada announced it will deploy two federal Mobile Health Units to Ontario, in response to a provincial request. The MHUs will relieve pressure on Ontario's strained hospital capacity and are expected to go to the Greater Toronto region.

The MHUs will provide additional hospital beds and facilitate the transfer of non-critical care patients out of critical care to ensure those specialized resources are available for those who need it most. Each MHU has the capacity to include 100 hospital beds, and both units will be staffed by the province.
Celebrating Tamil Heritage Month

Thank you to my Scarborough colleague Gary Anandasangaree for organizing this month's Federal Liberal Caucus virtual Thai Pongal and #TamilHeritageMonth celebrations. It was a great opportunity to connect with the Tamil community and celebrate Tamil heritage and culture, and be joined by Prime Minister Justin Trudeau. Thank you to everyone that took part!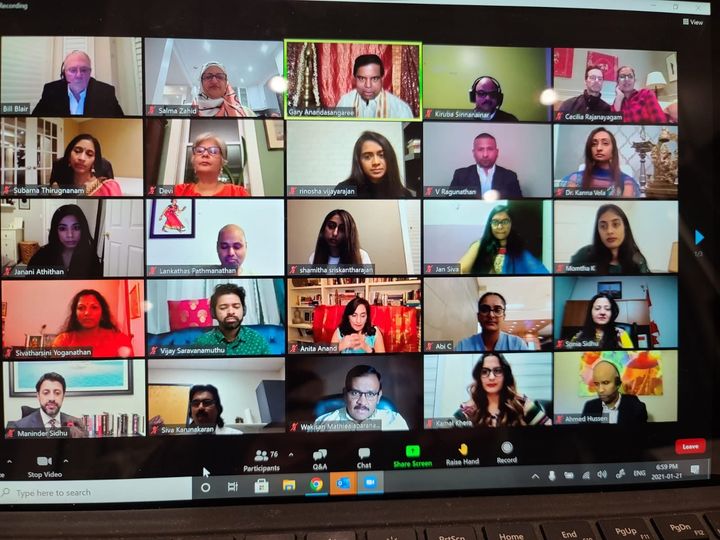 Send a valentine to a veteran!

Send a Valentine to a vet! This Valentine's Day thank Canadian Veterans by sending them a hand-made valentine.

Each year, Veterans Affairs Canada (VAC) invites Canadian schools, individuals and organizations to make Valentines for Vets. VAC then distributes the valentines to Veterans in long-term care facilities across the country by February 14.

Get more details at the link and send a valentine to a veteran!
It's okay to not be okay - and there is help available

The COVID-19 pandemic has not been easy on Canadians' mental health, with many people struggling with fear, uncertainty of the future, sadness, and isolation.

Now more than ever, it's important that we take care of ourselves and others by accessing virtual health resources and mental health tools. No matter how long this crisis lasts, we're all going through this difficult time together.

Find resources that can help at: https://ca.portal.gs/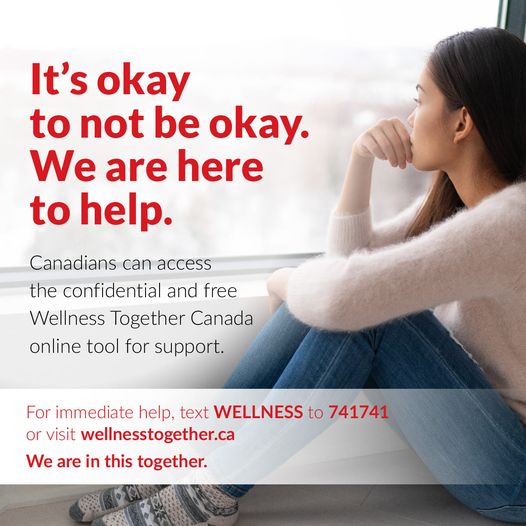 Planting two billion threes in 10 years

Planting trees is one of the most effective ways to protect our environment. Plain and simple. Without our Canadian forests, there is no path to our 2030 Paris climate agreement targets or achieving net-zero emissions by 2050.

That's why over the next 10 years, our Liberal government is investing $3.16 billion to plant two billion trees from coast to coast to coast - the largest number committed by a single government in the world.