December 23, 2020 update to Scarborough Centre constituents
December 23, 2020

A message from your Member of Parliament
Hello,

As I write to you, we are preparing to celebrate a Christmas and holiday season like few others we have ever before. Instead of gathering the extended family together around the dinner table, it will be another holiday spent apart, like so many special occasions this year.

But while in Ontario we prepare for another extended lockdown, there are signs of hope on the horizon. Vaccine distribution has begun in Canada; just this week, the first person in Scarborough was vaccinated - a personal support worker at Kennedy Lodge Long Term Care Home.

It's a sign of hope that, for all of us, better days are ahead. But we're not there yet. It will take time to get the vaccine to all Canadians that want to receive it. Until then, it is up to all of us to continue to take the steps needed to keep the strain off our health care system and to protect our vulnerable neighbours. Lives are still at stake, so we cannot let up yet. The Ontario lockdown ordered by Premier Ford will be difficult, but I believe it is a necessary step.

I can assure you that our federal government under Prime Minister Trudeau will continue to be there for Canadians. The Canada Emergency Rent Subsidy for businesses that goes directly to tenants offers higher support for business required to lock down by public health order, and the Canada Emergency Wage Subsidy covers up to 75% of employee wages for eligible businesses. We've expanded the Canada Emergency Business Account so businesses that received financing in the fall can be eligible for more support. And for individuals, there is an expanded Employment Insurance Program, the Canada Recovery Benefit, and support for caregivers and people forced to stay home due to illness or required to isolate. Go online to learn more about these programs.

I know the holidays are often a difficult time for many people, and these holidays in particular will be especially challenging. I want you to know that you are loved and valued, and there are resources available to help you if you need them. It's OK to not be OK. The City of Toronto has resources that can help.

I also want to thank all the doctors, nurses and other medical professionals, the personal support workers and caregivers, and all the frontline and essential workers that will be spending this holiday away from their families, on the job. You have, and continue, to sacrifice so much for our community. Thank you.

May we be all be together with our loved ones again soon.

Sincerely,

Salma
Local updates
Wishing you a very Merry Christmas and happy holidays, and all the best for 2021
 
Please shop local!

It's been a tough year for small business owners here in Scarborough, through multiple lockdowns and changing restrictions.

Our government will continue to be there for them but all Canadians can play a role in helping businesses survive the pandemic and pave the way to economic recovery.

Shopping and eating locally, particularly during the holiday season, is one way in which you can help. Following public health guidelines will mean starting your shopping early, supporting local, and exploring online options. #SupportLocal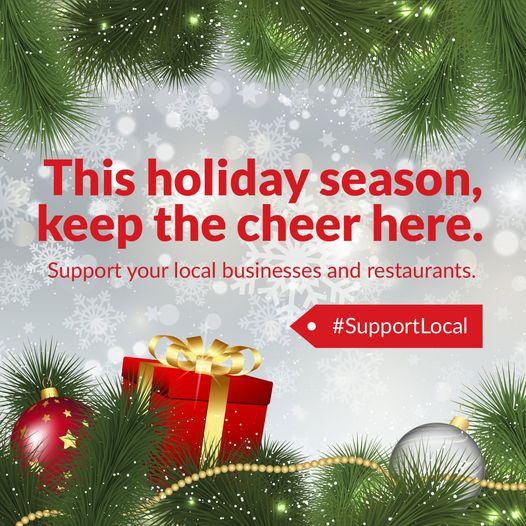 Thank you Essential Workers!

This month we held a Zoom meeting with essential workers in Scarborough Centre, including long-term care home staff, humanitarian organization staff and local union staff, to say thank you for all their hard work during the pandemic.

We also asked for their feedback on the federal government's support programs. and what we can better do to help them.

Your contribution to Canada is immeasurable and for that we thank you for your tireless work to help keep Canada running and for the personal sacrifices you have made. #ThankYouEssentialWorkers
+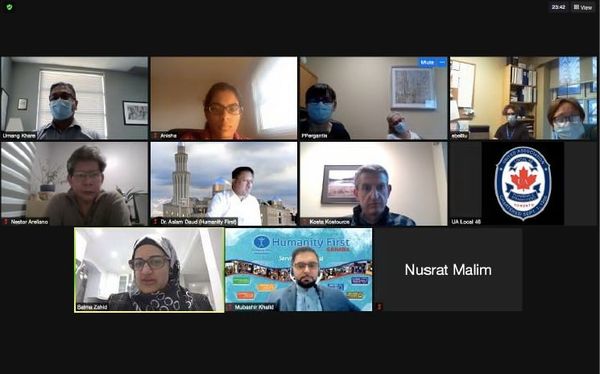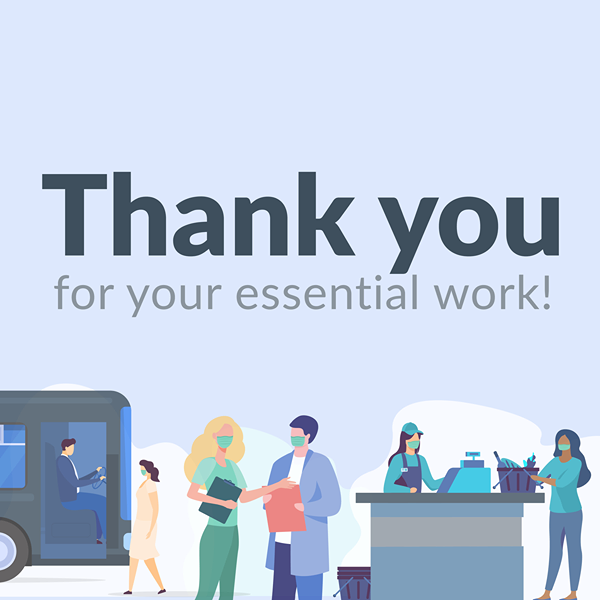 CSJ youth working at the food bank

With the pandemic impacting businesses and community organizations, this year we expanded the time period for employing youth through the Canada Summer Jobs program.

Earlier this month, Salma visited Meadowvale East Apostolic Church, who have hired CSJ youth to work in their food bank from November through February.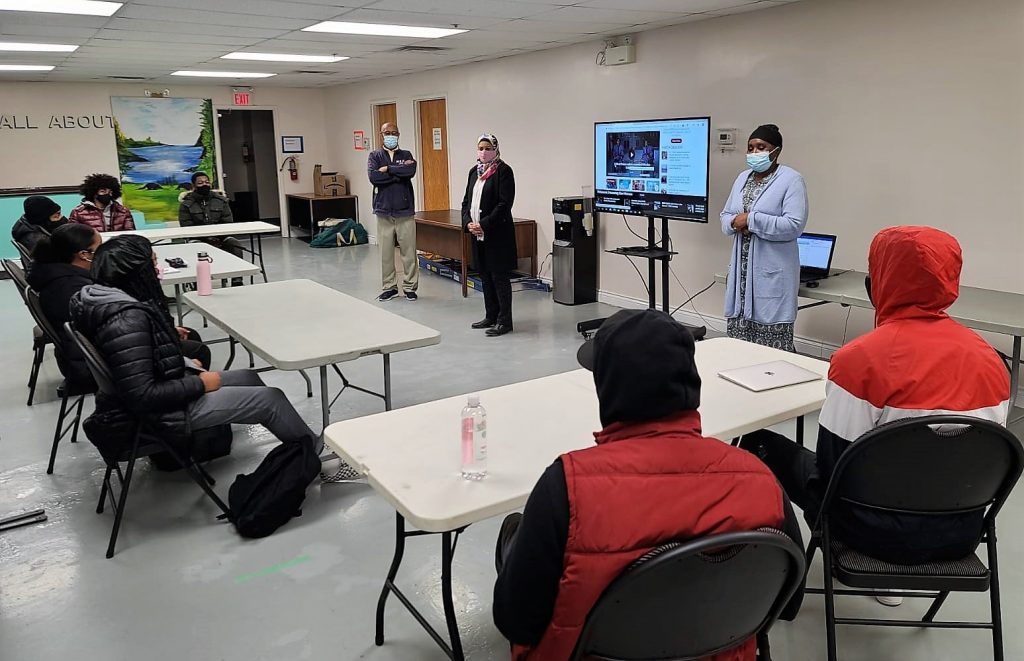 Making progress for women and gender equality
50 years ago this month, the report of the Royal Commission on the Status of Women was tabled in the House of Commons. It called for many measures to help achieve gender equality, something that our government continued to work towards.
Earlier this month in question period, Salma asked the Minister for Women and Gender Equality and Rural Economic Development to share some of the progress we've seen made for women in Canada since that report was tabled 50 years ago.
Have you downloaded the COVID Alert App?
Many languages but one important message: download the COVID Alert App on your smartphone today. It's an easy step we can all take to stop the spread.
National Updates
Canada's vaccine plan is rolling out

Last week, the first Ontario resident received a COVID-19 vaccination. An important milestone. Personal support workers have been on the frontlines of this pandemic, working so hard to keep our loved ones safe. And this week, the first Scarborough resident received a vaccination - a personal support worker at Kennedy Lodge.

The first batches of vaccine will go to workers in the health care system and roll out to other priority groups as identified by the provinces and territories, in collaboration with the federal government.

We will keep working hard to deliver more vaccine to the provinces and territories as it is produced by the manufacturers. The Pfizer vaccine is being administered and more is coming regularly and Health Canada approved the Moderna vaccine today - it will be received from the manufacturer shortly and distribution will follow immediately.

As the process continues, while the end is coming into sight, we must continue to physically distance, wear a mask, and wash our hands frequently. It will take time to vaccinate every Canadian and until we do, we must take responsible steps to protect our neighbours and ourselves.

Learn more about Canada's vaccine plan: Coronavirus disease (COVID-19) vaccines: Overview
Supporting Canadians in long term care

The pandemic has exposed many challenges in the long-term care sector, which has been hard-hit by COVID-19 outbreaks. We answered the call of the Ontario government during the first wave and sent in the Canadian Armed Forces and the Red Cross to help.

And to protect the health and safety of seniors and vulnerable Canadians, we're working with provinces and territories to set new national standards for long-term care. We are also providing up to $1-billion for a new Safe Long-term Care fund, which will help provinces and territories prevent and control infections, improve ventilation, and hire additional staff to protect long-term care residents.

Our government will continue to do whatever it takes to protect them, and all Canadians from COVID-19 through this second wave and beyond.

Learn more:Supporting Canadians and fighting COVID-19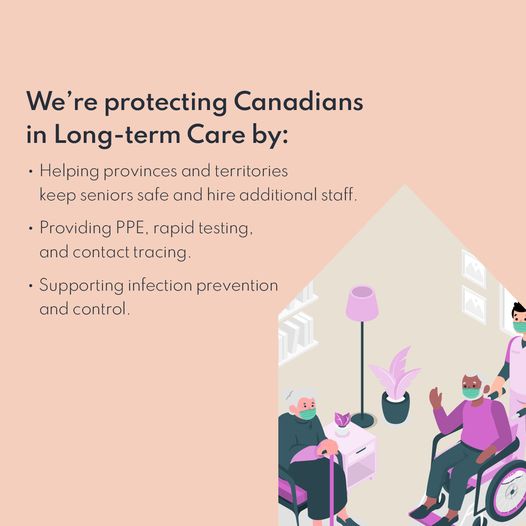 Tax savings if you're working from home

With many Canadians working from home in response to the COVID-19 pandemic and setting up home offices, our government has created a simplified system to claim your home office expenses on your taxes -- $2/day you worked from home up to $400. If you have a larger claim you can still use the detailed method.

Get more details:Introducing a simplified process for claiming the home office expenses for Canadians working from home due to the COVID-19 pandemic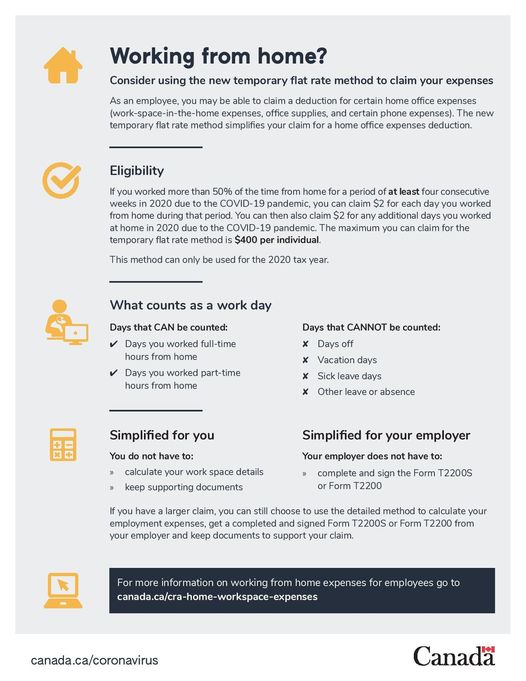 A plan for climate action

You can't fight climate change without putting a price on pollution, and the federal pollution pricing system ensures that the majority of families receive more money back than what they pay, even when taking into account the indirect costs of the pollution price.

In 2021, an average family of four will receive $600 in Ontario in a Climate Action Incentive rebate. We will be delivering rebates to Canadian households and families on a quarterly basis, rather than when they file their taxes annually by as early as 2022 in response to feedback about the rebate.

The independent Parliamentary Budget Officer confirmed in 2019 that the lowest-income families will benefit the most from Canada's price on pollution and rebate system.

Our strengthened climate plan will support the environmental and economic goals Canadians expect us to deliver on, including our goal of achieving net zero by 2050.

Learn more: What's in Canada's climate plan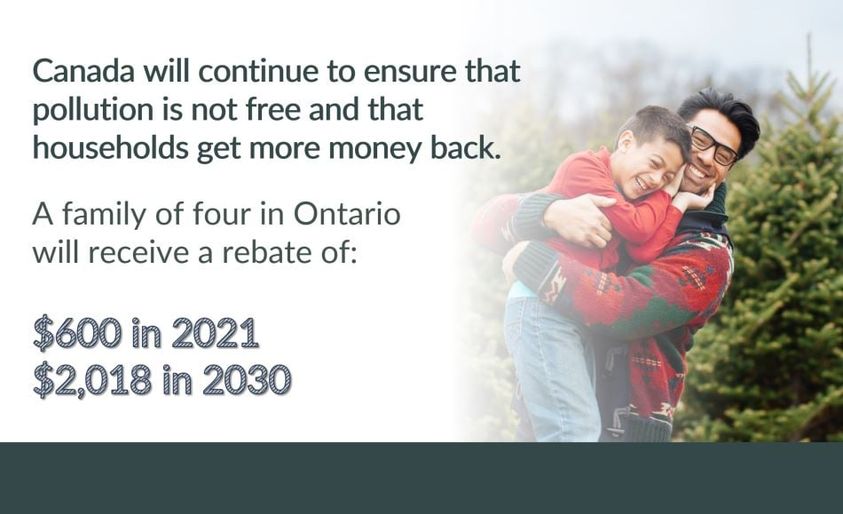 Planting two billion trees

Our government is moving forward with its plan to plant two billion trees over the next 10 years. There is no path to net-zero emissions that doesn't involve our forests, and this work will cut pollution, clean the air we breathe, make our communities more resilient, and create 4,300 jobs in the process.

We will get trees in the ground starting this spring in urban areas across Canada. The Government has also already begun building long-term partnerships so that Canada has the infrastructure, especially nurseries, to carry out the full tree-planting plan.

From ordering seeds to expanding nursery capacity, to preparing seedlings and preparing land, to  monitoring the health and survival of the planted seedlings, this is a comprehensive plan to fight climate change by doubling forest cover in this country by twice the size of Prince Edward Island.

This is how we get to net-zero emissions by 2050.