October 1, 2020 update to constituents of Scarborough Centre

A message from your Member of Parliament
Hello,

As I write to you, much of Canada is very much into the second wave of the COVID-19 pandemic. It's clear that the situation is going to get worse before it gets better. The positive news is that what happens next is up to us. If we follow the public health guidance of physical distancing, staying in our bubbles, washing our hands and wearing masks when we're out, we can get through this. If we don't, cases will continue to rise. This virus will be with us for some time, until a vaccine is developed and widely available, so we need to adapt to what will be the new normal for now.

I can assure you that our federal government will continue to be there to support Canadians through this pandemic. We're getting more personal protective equipment manufactured in Canada, we're securing access to potential vaccines, and we're ensuring programs are in place to support individuals and employers.

In this month's update you will learn more about our government Speech from the Throne, which lays out our vision for helping Canadians through the second wave and laying the groundwork for Canada to build back stronger and better once this pandemic is behind us. It includes developing national standards for long term care homes to better protect seniors, investing in childcare, developing a national pharmacare program, and more.

This update also includes updates on new programs to supporting Canadians still facing income loss with the end of CERB, including paid sick leave and support for caregivers.

In closing, I ask you to please be patient and kind with one another. We don't know what stresses and challenges our neighbours are facing. I know you're tired. We all are. But we'll get through this together.

Sincerely,

Salma

PS If you haven't yet, please download the COVID-19 alert app from the Apple or Google app store. COVID Alert is free, secure and voluntary, and is just another tool to help limit the spread of COVID-19. It's a step we can all take to help stop the spread. Please download the app today!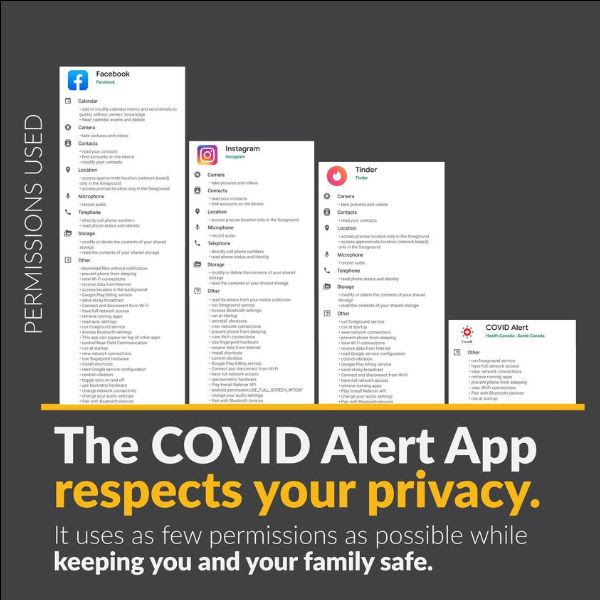 Local updates
Securing Canada's food supply

I recently visited Scarborough's Bedessee Imports, which received funding from our government's Emergency Processing Fund.

The program helps companies implement changes to safeguard the health and safety of workers and their families due to the impacts of the COVID-19 pandemic, as well as aid companies to invest to improve, automate and modernize facilities needed to increase Canada's food supply capacity.

Great to see this local business succeeding and providing good jobs to support families in our community.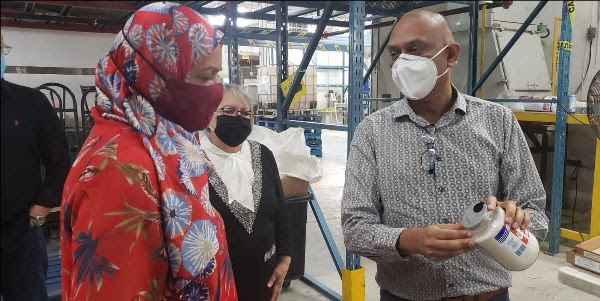 Supporting local food banks
This month, on behalf of Minister of Agriculture and Agri-Food Marie-Claude Bibeau, I met via Zoom with Scarborough Food banks.

Local food banks received funding through the $100M Local Food Infrastructure Fund as part of Canada's new good policy. That money was meant to help local food bank organizations continue to serve Canadians impacted by the COVID-19 pandemic.

Present in the meeting were:
Don Halsey, community & family services coordinator of the Salvation Army Scarborough Citadel Food Bank
Inam Ahmed, head coordinator and Tanvir Ahmed, volunteer coordinator, of the Takbeer Food Bank
Natoya Anderson, assistant director of programs of the Philadelphia Seventh Day Adventist Church Staff of Life Food Bank.
The Housing Help Centre and Scarborough Community and Family Services also received funding.

The need for help is still great so, if you can, please support our local food banks!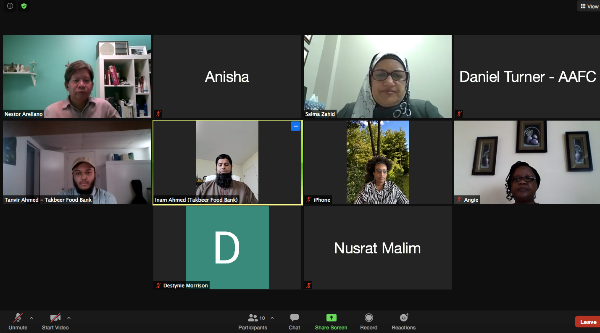 Greening the TTC
I joined Infrastructure Minister Catherine McKenna and my fellow Scarborough Members of Parliament at the TTC's Eglinton Division garage to welcome their latest electric busses, which were acquired with investment from the federal government. These new green busses will serve the 116 Morningside route, and are another step in reducing Canada's carbon emissions!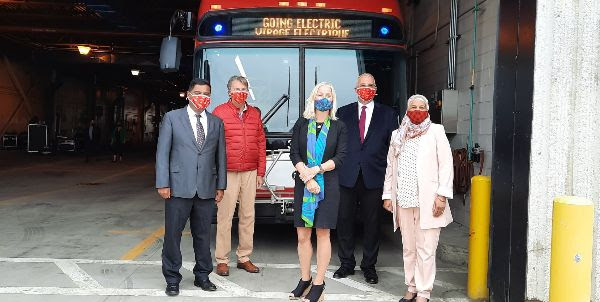 National updates
Speech from the Throne: A stronger and more resilient Canada

Do we move Canada forward, or let people be left behind? Do we come out of this stronger, or paper over the cracks that the crisis has exposed? This is the time to remember who we are as Canadians. This is the opportunity to contain the global crisis and build back better, together.

In the Speech from the Throne (SFTT), our government put forward our plan for how we can continue to support one another through this pandemic, and how we build back from this pandemic as a stronger and fairer Canada. You can watch the video or read the speech below, and we'll share some of the highlights.

Text: A Stronger and More Resilient Canada (PDF)
Video: The Speech from the Throne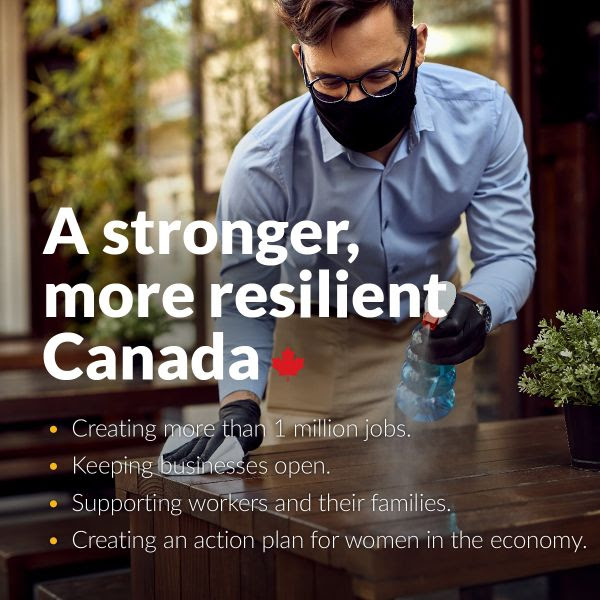 SFTT: Protecting Canada's seniors
Canada's seniors deserve to be safe, respected and to live in dignity, and yet one of the greatest tragedies of this pandemic has been the lives lost in long-term care homes. Although long-term care falls under provincial jurisdiction, we answered the call of some provinces to send the Canadian Armed Forces and Red Cross in for assistance. And we hear the calls from Canadians to do more. We will:
Work with the provinces and territories to set new, national standards for long-term care so that seniors get the best support possible.
Work with Parliament to amend the Criminal Code to explicitly penalize those who neglect seniors under their care, putting them in danger.
Take additional action to help people stay in their homes longer.
We are also committed to increasing Old Age Security once a senior turns 75 and boosting the Canada Pension Plan survivor's benefit.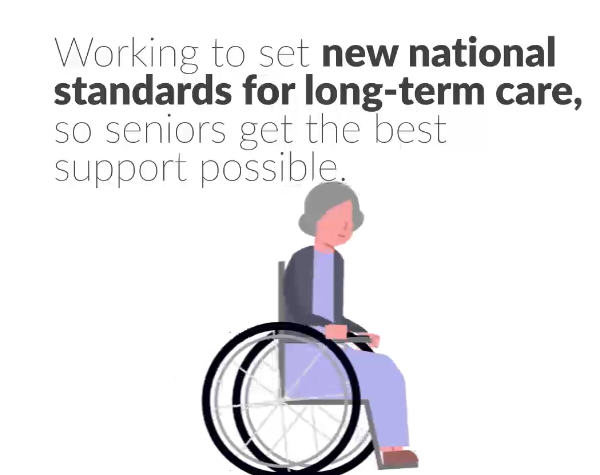 SFTT: National pharmacare
Every Canadian should be able to access the prescription medication they need for their health. Many Canadians lost their coverage during the pandemic when they lost their jobs, and that only underscores why we need change. That's why we will accelerate steps to a national pharmacare system through:
Developing a rare drug strategy
 Establishing a national formulary
Working with those provinces willing to move forward with us on pharmacare
SFTT: Allowing everyone to participate in the workforce
The legacy of COVID-19 cannot be rolling back the clock on women's participation in the workforce. Our government will:
Create an Action Plan for Women in the Economy, guided by diverse voices to help more women get back into the workforce and ensure a feminist intersectional response to the pandemic and recovery
Accelerate the Women's Entrepreneurship Strategy, which helps women across Canada grow their businesses
Give parents access to affordable, inclusive and high quality child care by creating a Canada-wide early learning and childcare system
Supporting Canadians through the second wave
As we transition from the Canada Emergency Response Benefit (CERB), our government is continuing to support Canadians through a flexible and more accessible Employment Insurance (EI) program.

EI will be made available to more Canadians, with a minimum taxable benefit of  at least $500 per week, or $300 per week for extended parental benefits. It will also be easier to qualify. You may need to reapply if you are eligible and have been receiving CERB. Also, note that while CERB was paid in advance, EI is paid at the end of the two weeks out of work. 

Learn more: Flexible, more accessible EI system to help support Canadians through the next phase of the recovery

Other measures to support Canadians include:
Creating a new Canada Recovery Benefit of up to $500/week for those not eligible for EI and still in need of support.
Paid sick leave will ensure workers who are sick and must self-isolate due to COVID-19 can stay home.
A Canada Recovery Caregiving Benefit to support Canadians unable to work because they must care for a child under the age of 12 or family members.
The government is also supporting Canadian businesses by extending the Canada Emergency Wage Subsidy to next summer and improving the Business Credit Availability Program.

Please contact our office or Service Canada if you have any questions about your eligibility.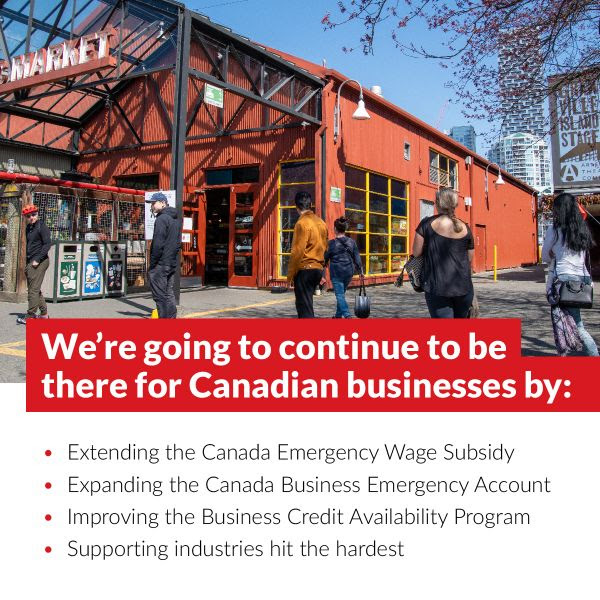 Bringing families together sooner
I have heard from hundreds of Canadian families frustrated by lengthy separations from their loves ones waiting for their immigration files to be processed. And with the COVID-19 pandemic making the pain of separation even greater, unfortunately processing times have increased.

Increasing family reunification has been a priority since our government was first elected in 2015. Early on, we cut processing time to less than 12 months for most spousal cases and cleared most of the inherited backlog. We also increased immigration levels to allow more families to reunite in Canada.

Still, many families remain apart for too long. That's why our government  is announcing action to speed up spousal application processing. The steps include increasing the number of decision makers on spousal applications in Canada by 66%, leveraging new technology in a pilot to digitize paper applications and piloting remote interviews.

Learn more: IRCC speeding up processing for spousal applications
Investing to fight homelessness
Our government has announced a $1 billion Rapid Housing Initiative to help address urgent housing needs of vulnerable Canadians by rapidly creating new affordable housing.

It will cover the construction of modular housing, as well as the acquisition of land, and the conversion of existing buildings to affordable housing. ). It is expected to enable the rapid creation of up to 3,000 new affordable housing units across the country.

Because everyone deserves a place to call home.

Learn more: Government of Canada to Rapidly Create New Affordable Housing and Support Canadians Experiencing Homelessness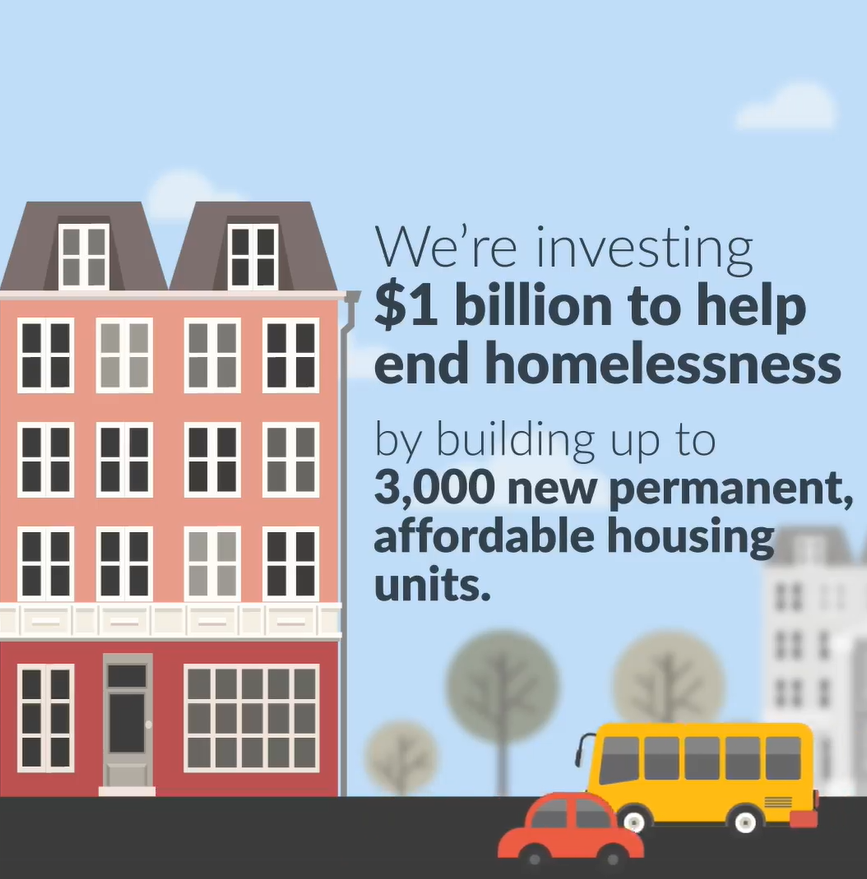 Scarborough Centre Community Office
5-2155 Lawrence Avenue East
Scarborough, ON M1R 5G9
Tel. (416) 752-2358 Fax (416) 752-4624