September 1, 2020 update to constituents of Scarborough Centre
September 1, 2020
Local Updates
Recap: Town Hall on mental health supports and COVID-19

Our August MP town hall had a special focus on mental health and community supports available to help out those needing assistance. We will also touch upon relevant issues impacting mental health, such as racial inequality, workplace discrimination, and healthcare.

You can watch the replay below.
Summer jobs make a big splash in Scarborough

Every year we bring together youth and employers taking part in the Canada Summer Jobs program to share their experiences. This year, due to COVID-19, we took out "Big Splash" event online.

It was great to hear from employers and students about how they are benefiting from the program, what they're learning, and how their summers are going.

And this year, interest in CSJ was stronger than ever. Some 88 local organizations were approved for 315 jobs, bringing nearly $1.3M into the Scarborough Centre.

Thank you to all the program participants and enjoy the rest of the summer!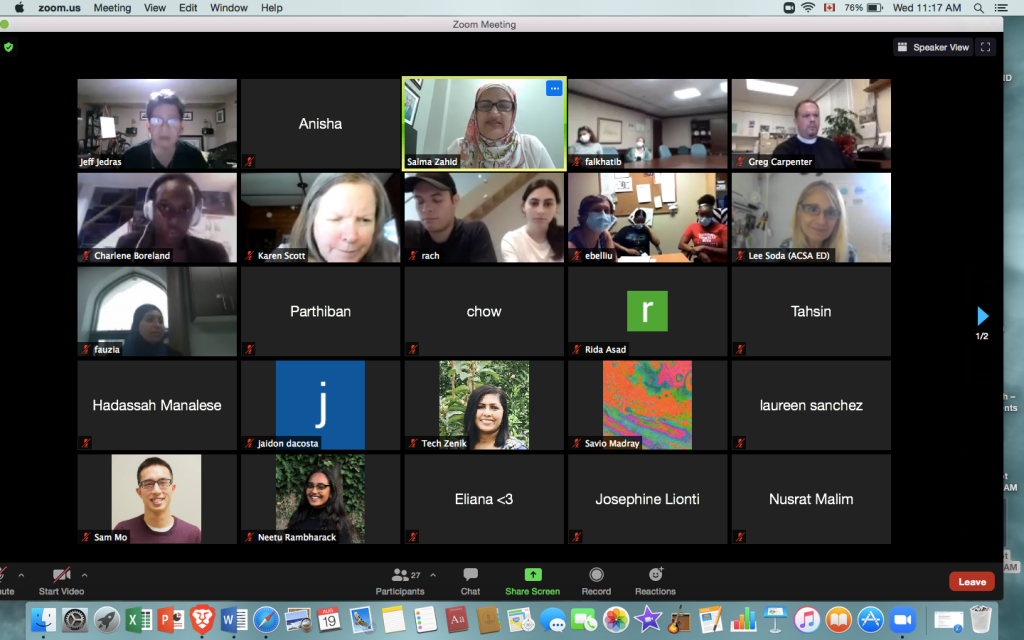 Add women, change politics – opportunity for local young women

Equal Voice has now opened applications for the 2021 Daughters of the Vote Program. We need more women in politics, and this is a great program to expose young women to politics and public service.I hope to see some of the amazing future leaders of Scarborough Centre apply!  Learn more and apply at: https://www.equalvoice.ca/dov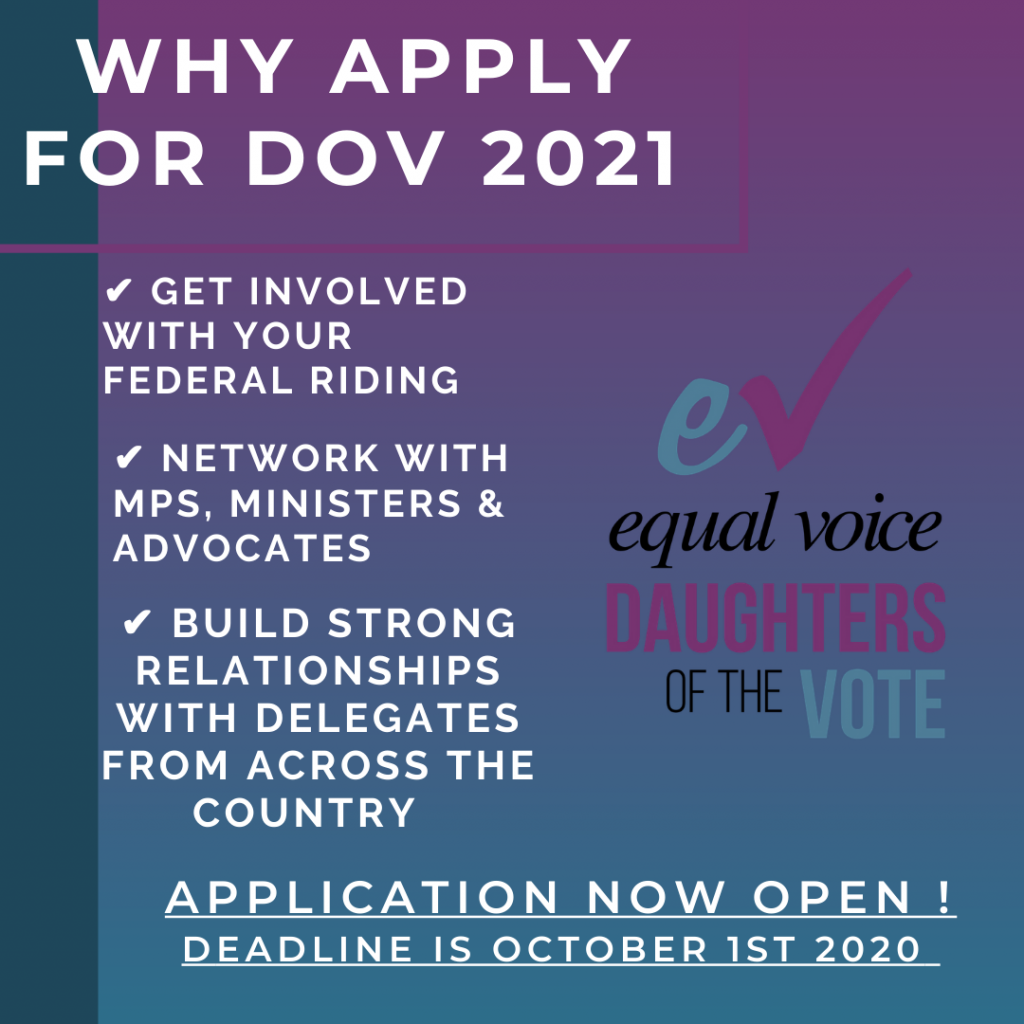 National Updates
Federal investment to help with back to school

Over the past few weeks, I've heard from more than a hundred parents concerned about their kids being safe with the return to school this fall. While they recognized this is a provincial responsibility, they hoped the federal government could help.

Our government listened to parents. Last week, Prime Minister Trudeau announced a $2 billion investment to help provinces & territories with safe return to school plans -- $763.34 million for Ontario.

Returning to school is an important step to restart our economy and get parents back to work, and we want to ensure they can do so without worrying about the health of their children.

It will be up to each province to decide where this money is needed most. A few examples of how this funding might be used include for adapting learning spaces, better air ventilation in classrooms, or for supplying PPE and cleaning supplies.

The Safe Return to Class Fund is in addition to the more than $19 billion previously announced for the Safe Restart Agreement to help provinces and territories safely restart their economies. (Learn More)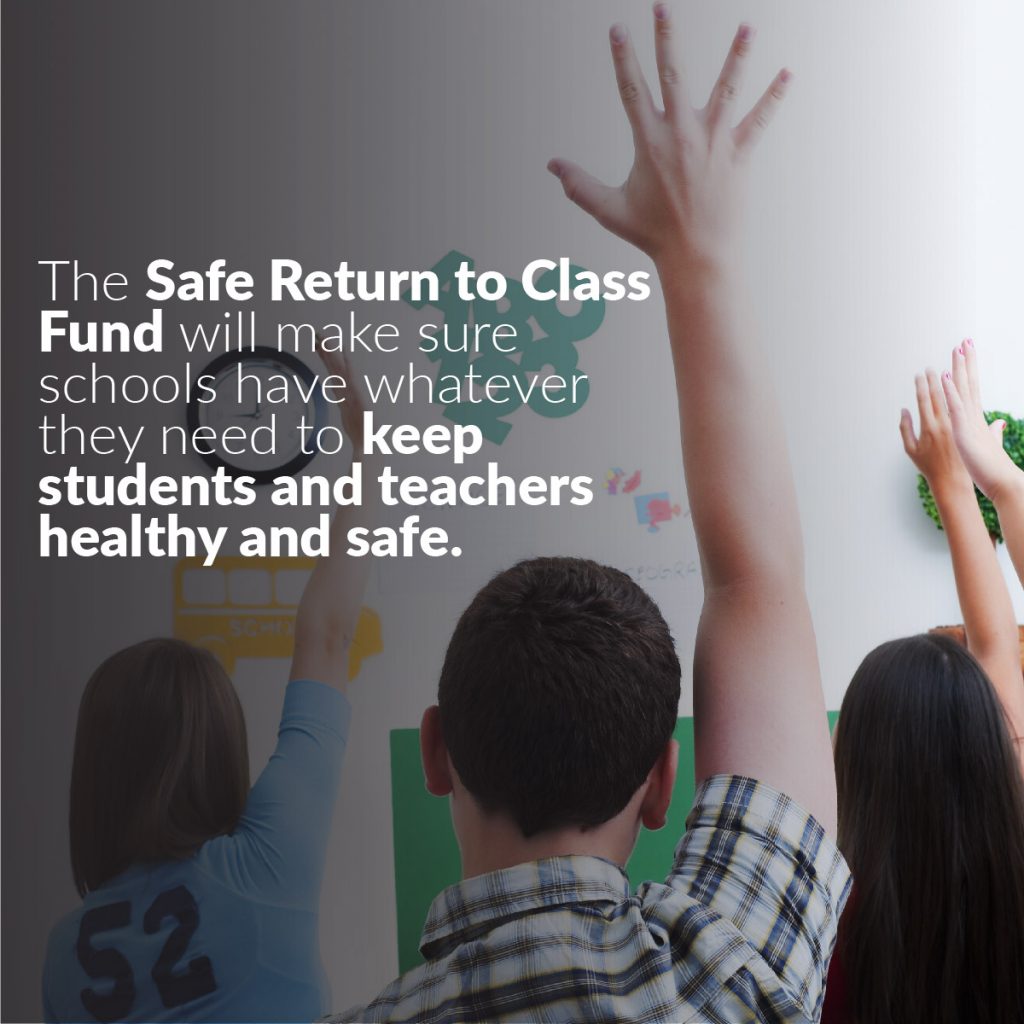 Extending CERB and reforming employment insurance for the recovery

We know the recovery won't come at the same pace for all Canadians. That's why we're:

✔️ Extending CERB by four weeks
✔️ Transitioning to employment insurance by makingthe program more flexible
✔️ Creating the Canada Recovery Benefit for self-employed
workers and workers not eligible for EI
✔️ Making it easier to stay home if you're sick with the Canada Recovery Sickness Benefit
✔️ Creating the Canada Recovery Caregiving Benefit for Canadians who have been unable to work because they need to provide care or support for a child, family member or dependent

Many Canadians continue to face challenges during this difficult time and we will continue to be there to support them. The health of Canadians remains our top priority. (Learn more)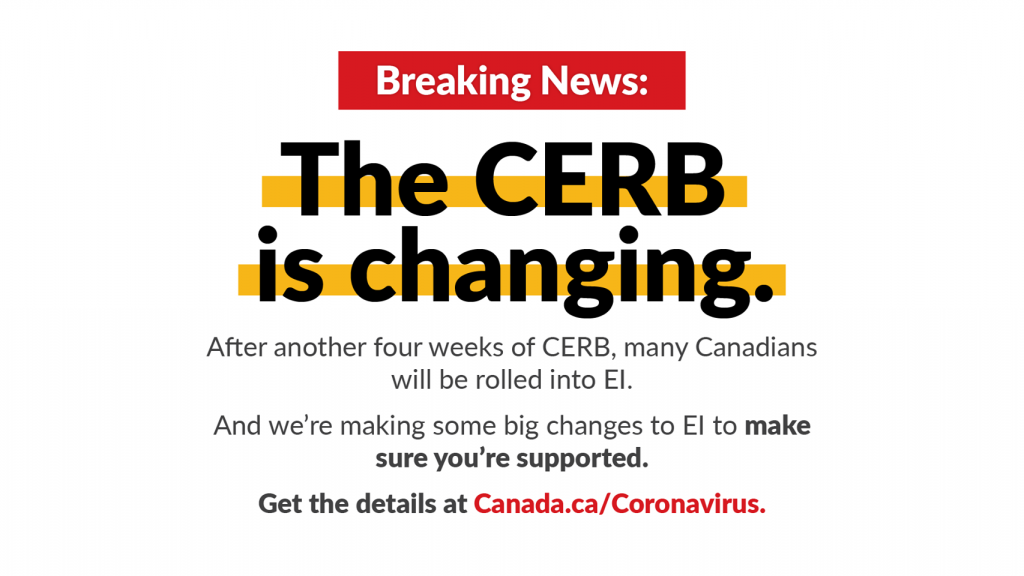 Securing vaccine supply for Canadians

Our government is working hard to ensure that, when vaccines for COVID-19 are developed, Canada will have access to the supplies needed to protect the health of Canadians.

This week Prime Minister Trudeau announced that agreements in principle have been reached with Johnson & Johnson and Novavax to procure millions of doses of experimental COVID 19 vaccines. These agreements add to those already reached with Pfizer and Moderna, which were made following the recommendations of the COVID-19 Vaccine Task Force.

We're also investing to establish a new biomanufacturing facility at the Human Health Therapeutics Research Centre in Montréal. This will help ensure our country's ability to produce enough doses of the vaccine for Canadians who need them, such as front line workers, long-term care workers, and those at risk of becoming seriously ill if they contract COVID-19. (Learn more)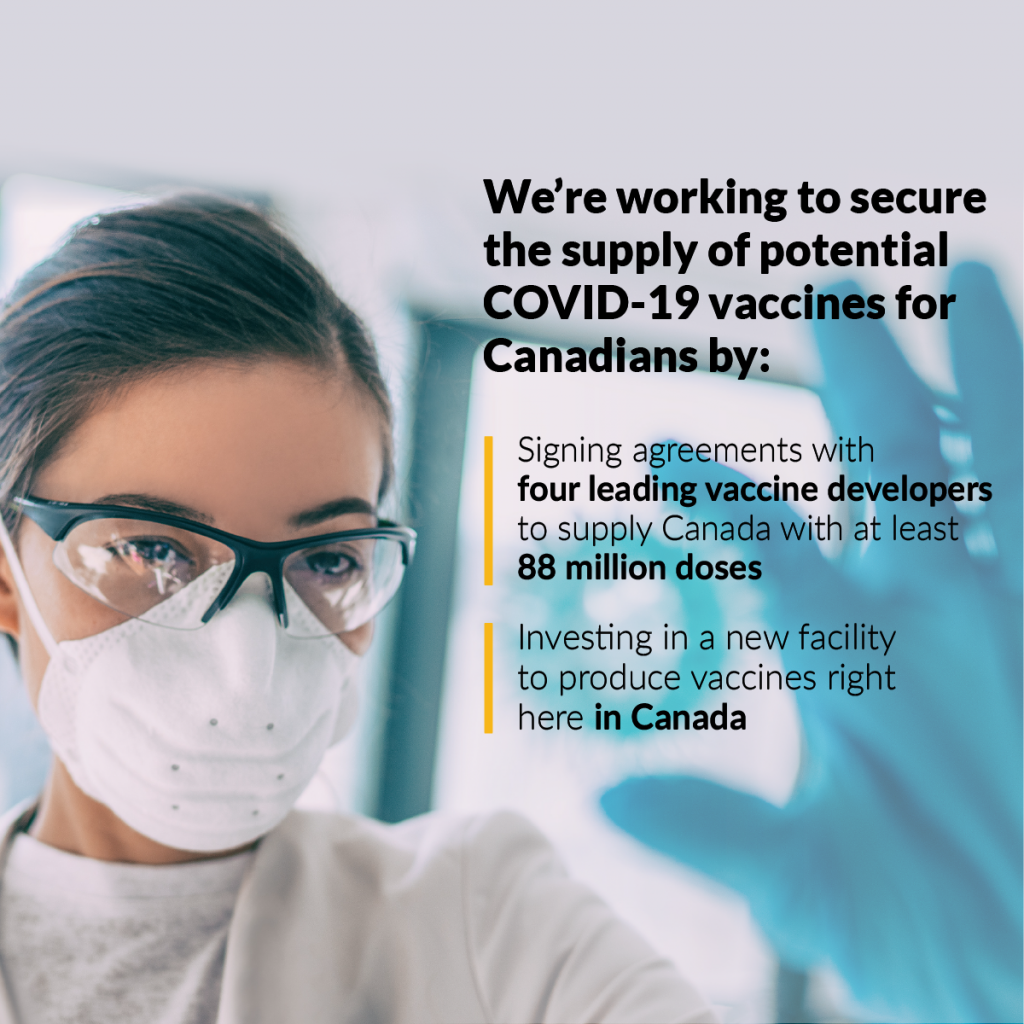 Manufacturing essential personal protect equipment in Canada

We need to ensure that our front line, real-life heroes have the right protective equipment to keep themselves, their patients, and their families safe.

Last month, Prime Minister Justin Trudeau and Ontario Premier Doug Ford announced a joint agreement with 3M Canada to expand a manufacturing facility in Brockville, Ontario for N95 respirators production. The governments are supporting 3M's capital investment by contributing $23.33 million each. The facility will produce 25 million N95 respirators for the Government of Canada and 25 million for the Government of Ontario per year over five years.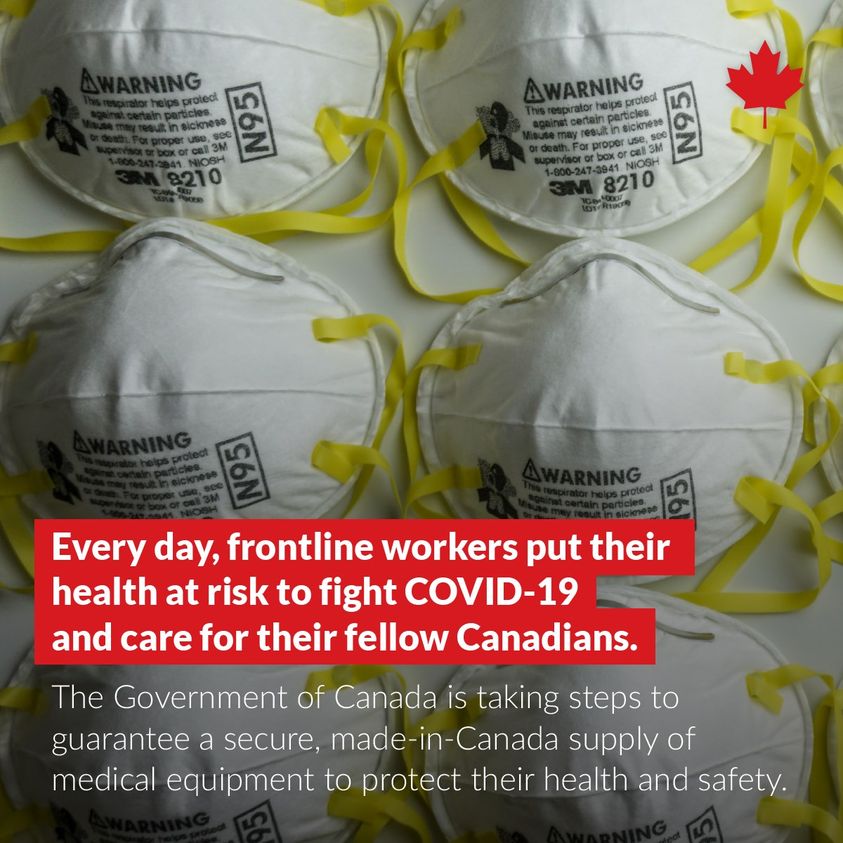 Expanding and extending the Canada Emergency Wage Subsidy

As part of our COVID-19 response, we launched the Canada Emergency Wage Subsidy to help businesses keep their employees on the payroll during the pandemic.

We've extended the program until Nov. 21st to help Canadians through the recovery, expanded the eligibility criteria, created a new sliding revenue-decline test to determine the subsidy amount, and a top-up subsidy of up to 25% for the most impacted employers.

If your business didn't qualify before, it may qualify now due to the new criteria. (Learn more)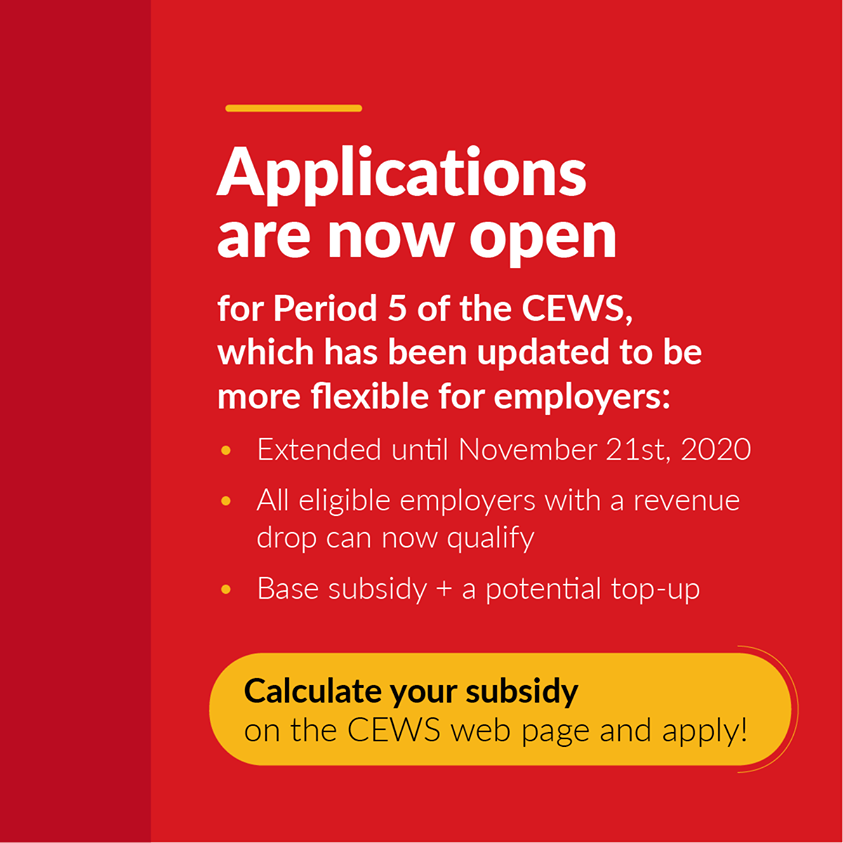 Extending and bringing more flexibility to Canada Emergency Business Account

Small businesses are the backbone of our economy, but they continue to face economic challenges and uncertainty during the COVID-19 pandemic.

Our government has extended he application deadline for the Canada Emergency Business Account from August 31 to October 31, 2020.

The government is working closely with financial institutions to make the CEBA program available to those with qualifying payroll or non-deferrable expenses that have so far been unable to apply due to not operating from a business banking account.

Over 730,000 businesses have received this support, and now more businesses will be able to access the liquidity they need while times are still tough. (Learn more)